Dawn service - Zonnebeke - 25/04/2011

Please find below a series of pictures taken on Anzac Day, April, 25th, 2011 during the dawn service at Buttes New British Cemetery at Zonnebeke.

Hieronder een reeks foto's op Anzac Day, 25 april 2011, genomen naar aanleiding van de dawn service op Buttes New British Cemetery.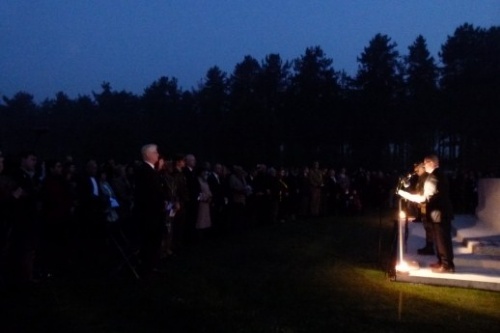 Opening prayers by Revd Father B. Llewellyn




Welcome by:
Mr Dirk Cardoen, Mayor of Zonnebeke
Mr Franky Bryon, First Alderman of Zonnebeke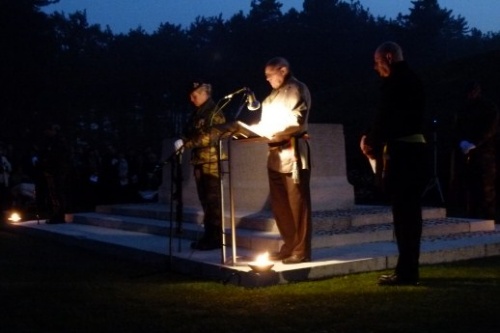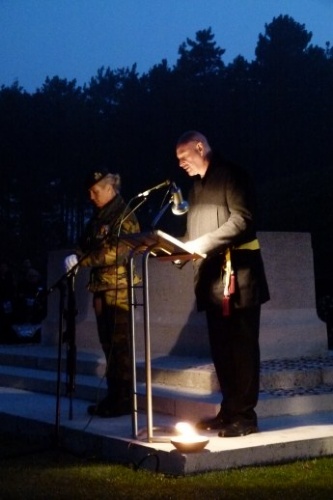 Address by His Excellency Mr Peter Kennedy, Ambassador of New Zealand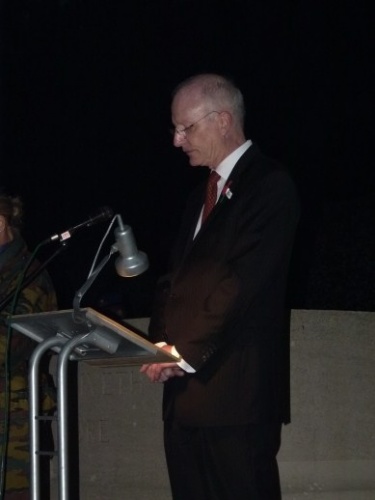 Address by His Excellency Dr Brendan Nelson, Ambassador of Australia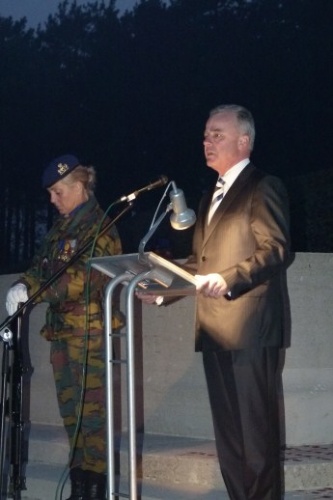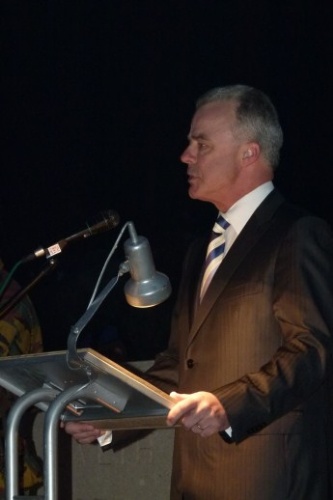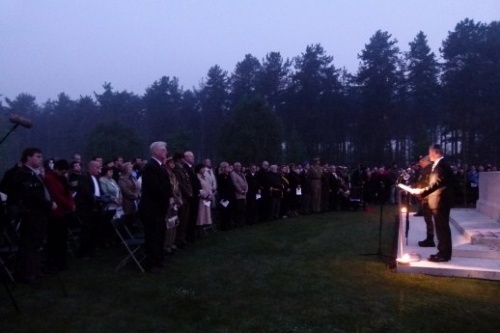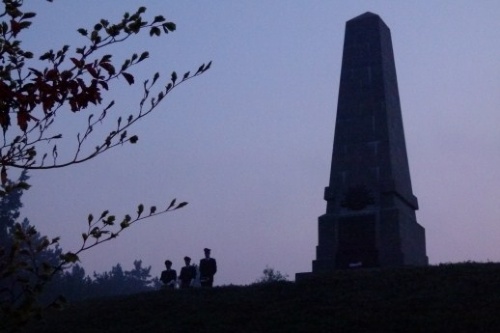 Franky Bostyn, curator Memorial Museum Passchendaele 1917, gave a short introduction to the service explaining about Anzac day and the significance of a dawn service in Polygon Wood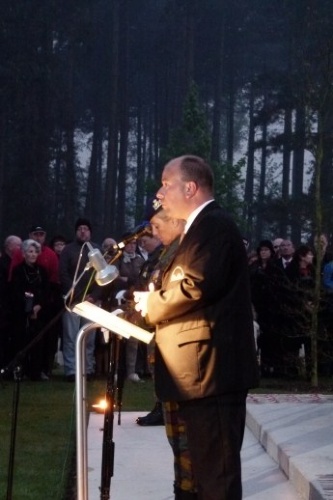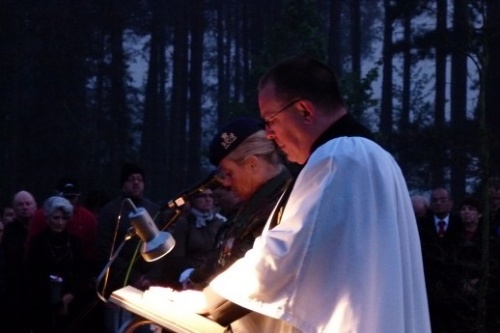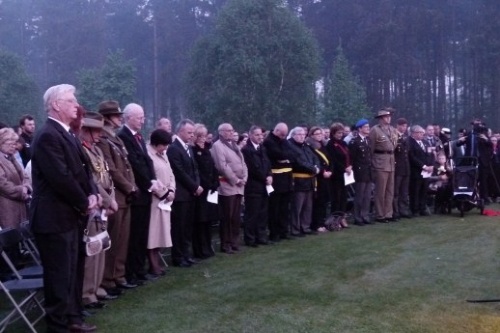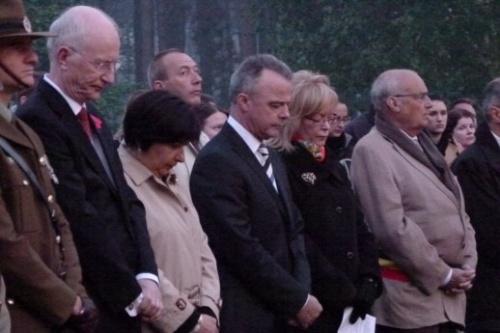 Flowers of the Forest by Piper Frank Dubois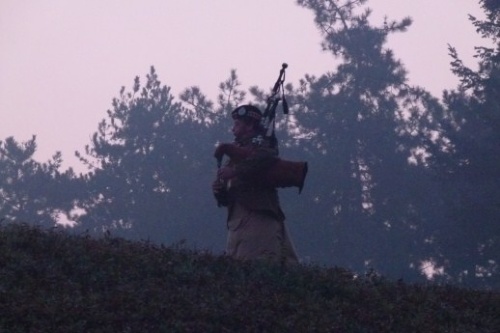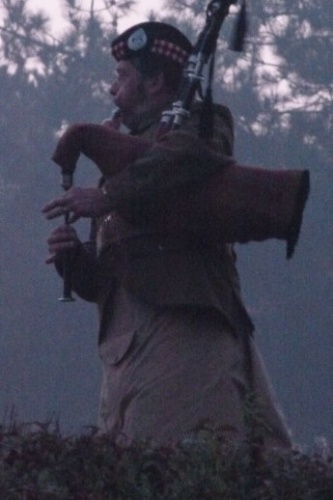 ANZAC Remembrance by Captain Albie Rothman, New Zealand Defence Force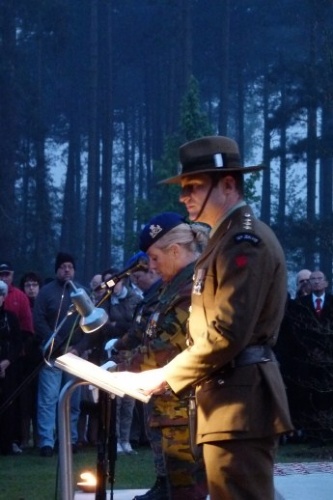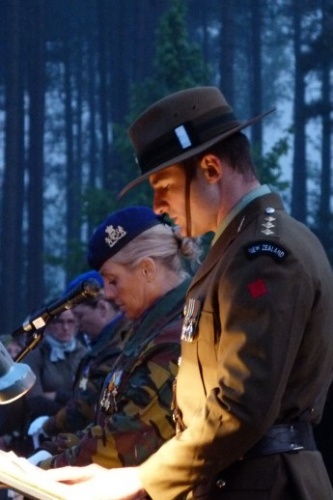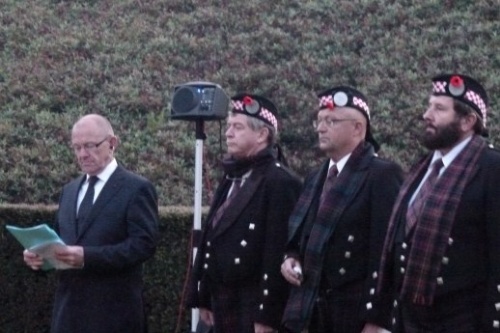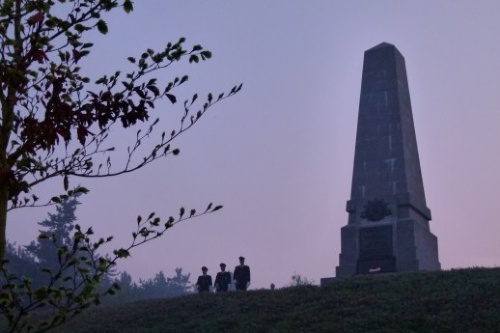 Abide with me by Australian Tenors – Australia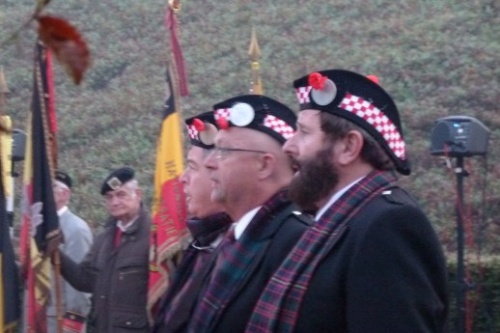 ANZAC Dedication by Lieutenant Colonel Michael Toohey, Australian Defence Force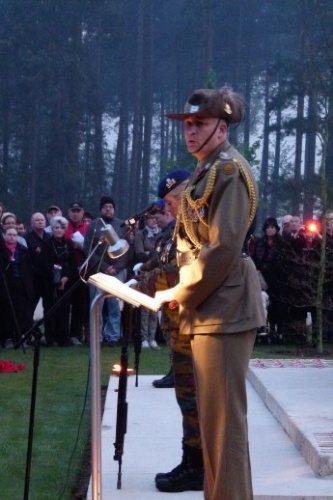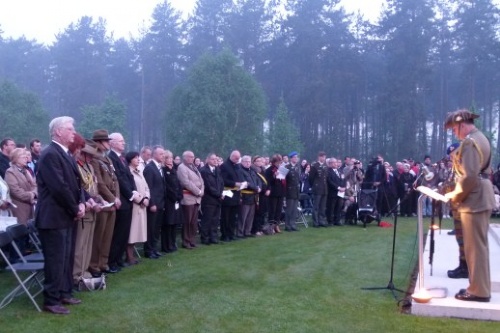 Dedication of wreaths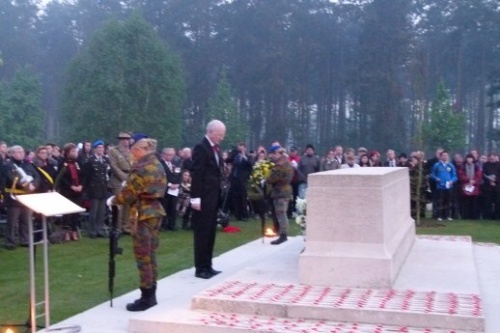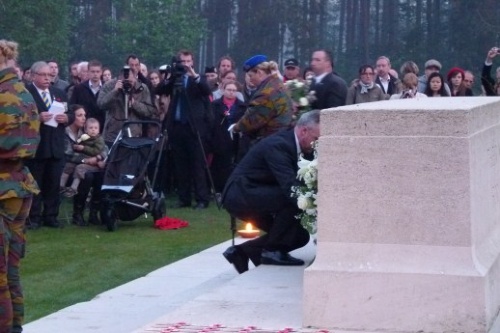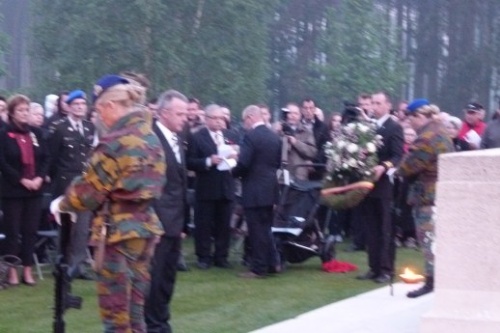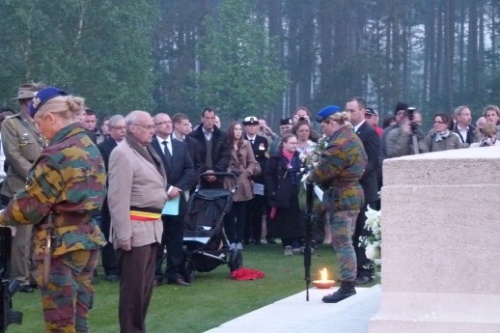 By Mrs. Jo Kane, honorary citizen of Zonnebeke, Chairperson, Waimakariri-Passchendaele Trust on behalf of the people of Waimakariri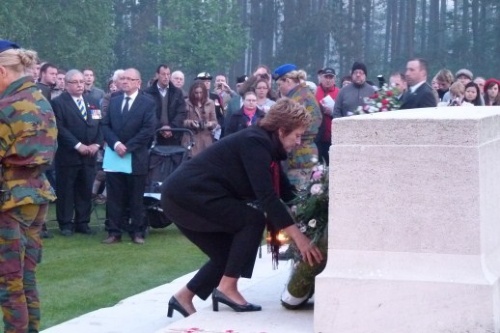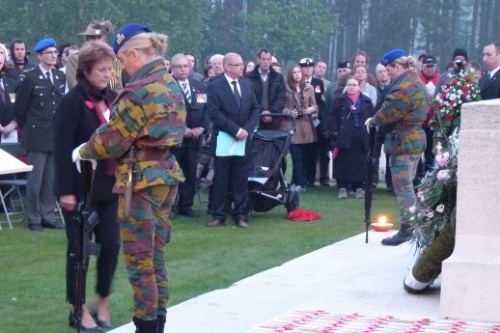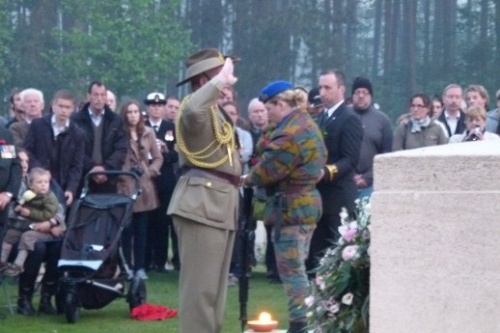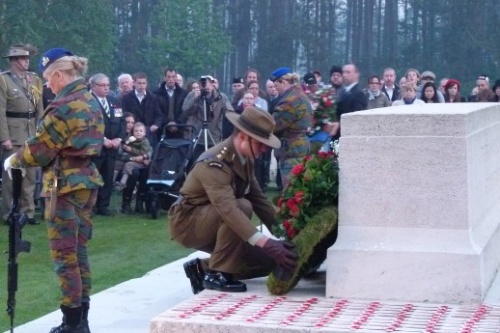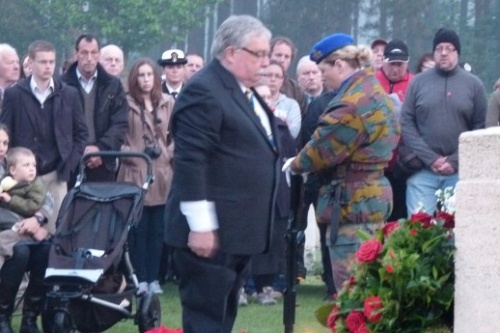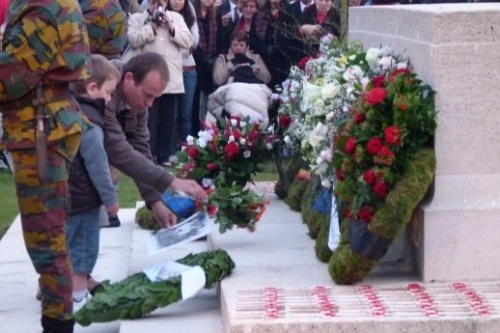 Volley by firing party of the Belgian Army Detachment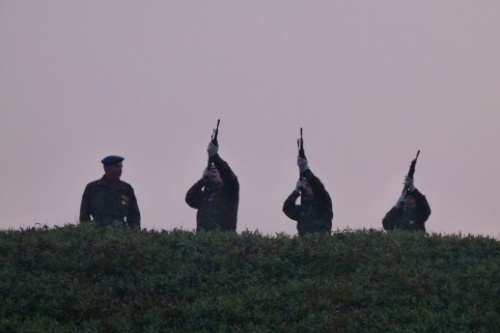 The Last Post by the Last Post Association buglers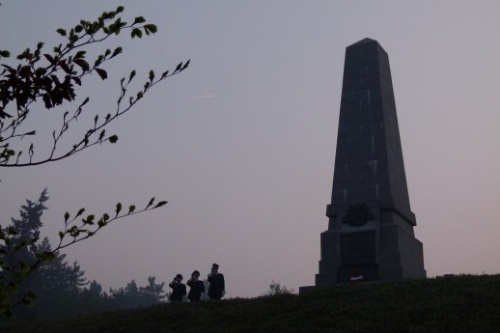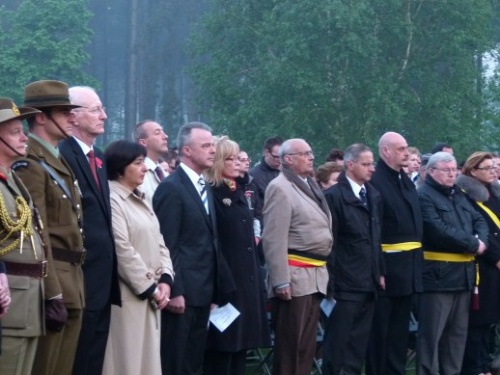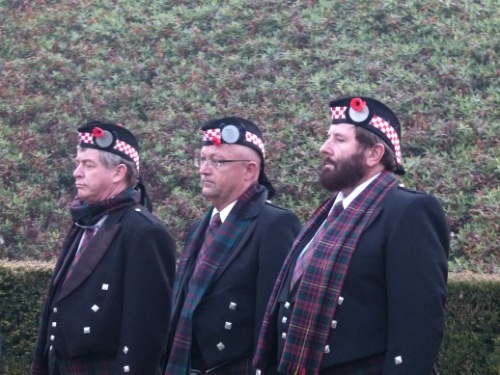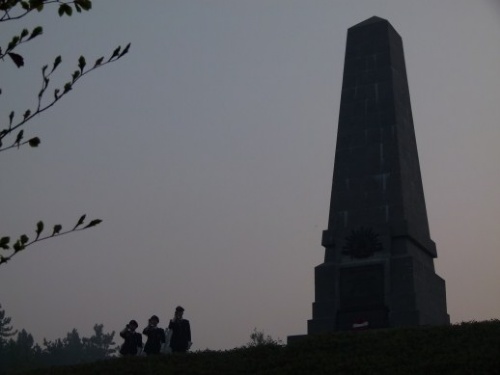 The National anthems by St-Cecilia Zonnebeke who played the anthems of Australia, New Zealand and Belgium.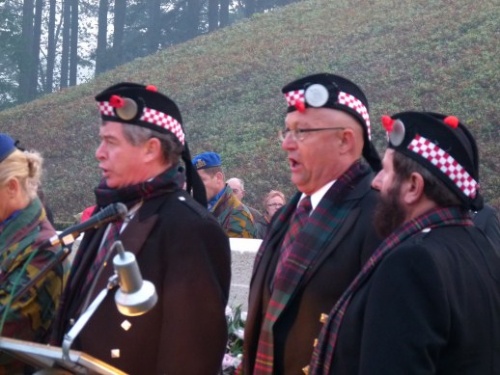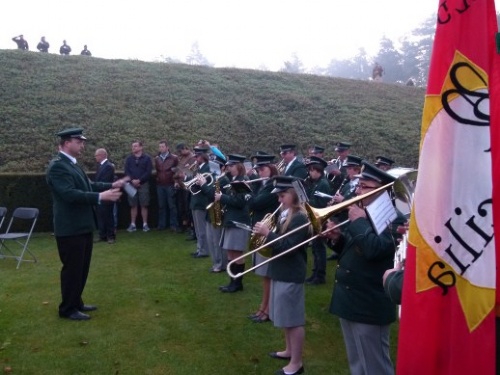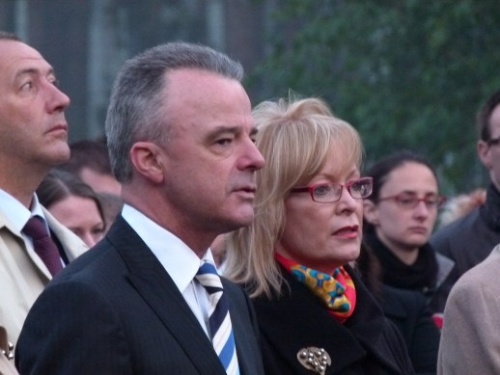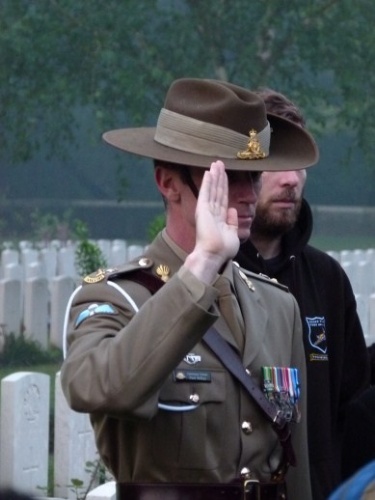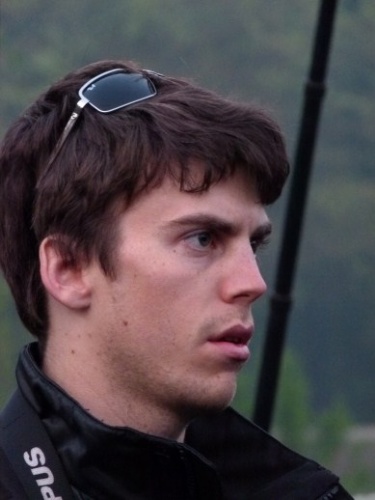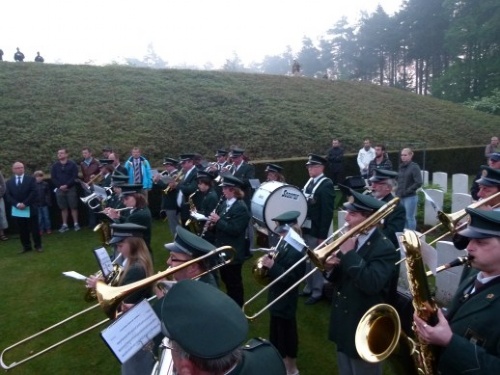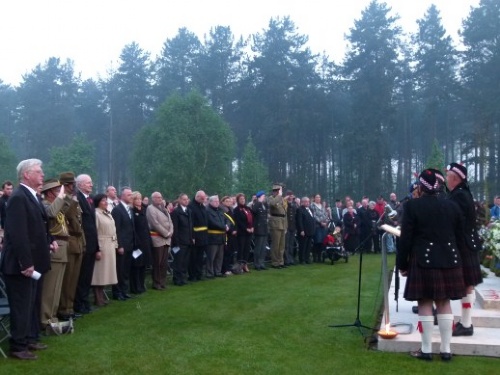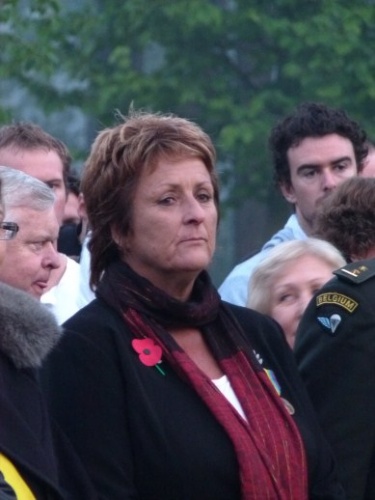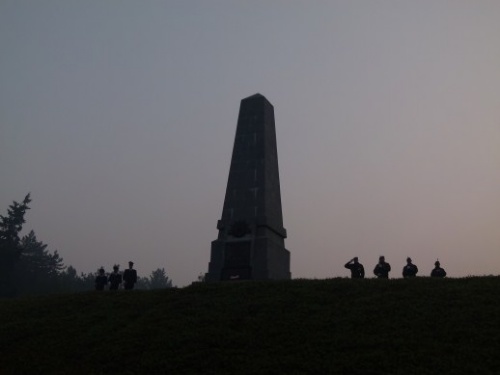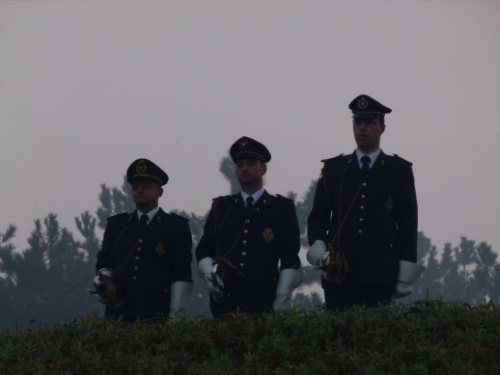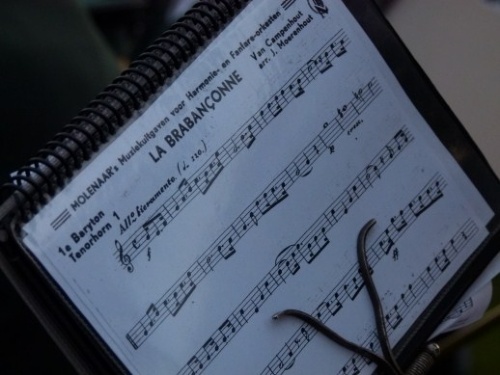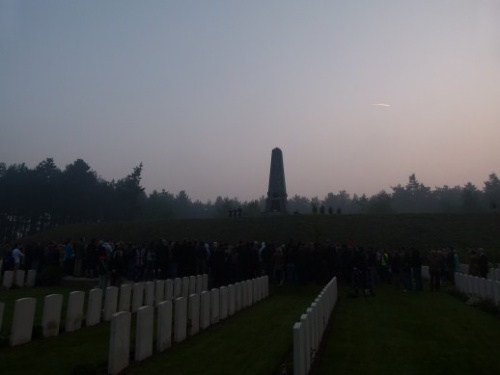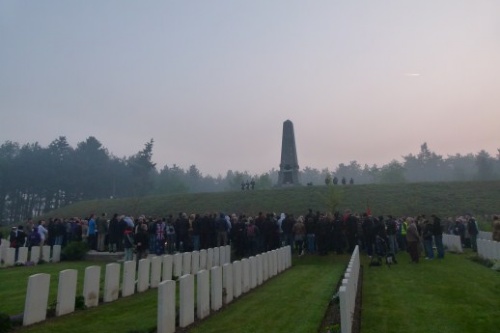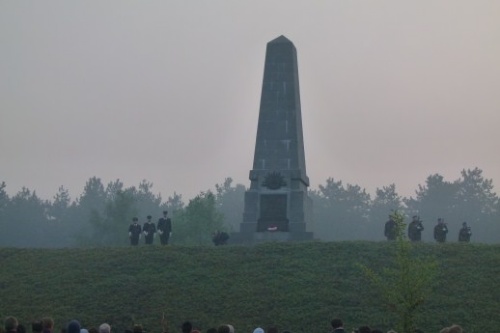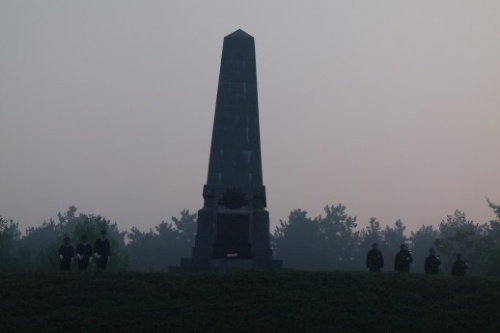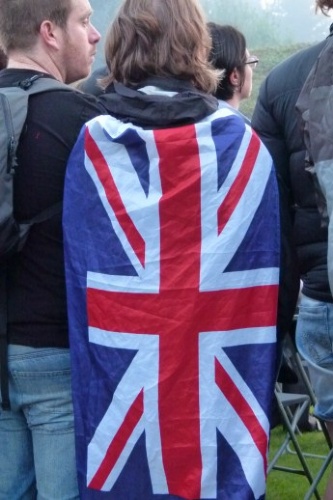 Ambassador Nelson of Australia invited the members of the public to distribute Sons of the British Empire: Crosses on Australian graves (with Australian Ambassador and other officials): Small commemorative wooden cross were placed on Australian graves at the conclusion of the ANZAC Day Dawn Service 2011. These crosses are made in Australia and carry the wording AUSTRALIA REMEMBERS on them. Australian students have been asked to write their school name, their name, as well as a personal message on each cross. The dignitaries and guests in attendance placed a cross on Australian graves.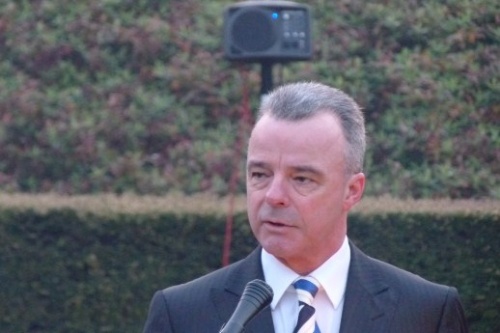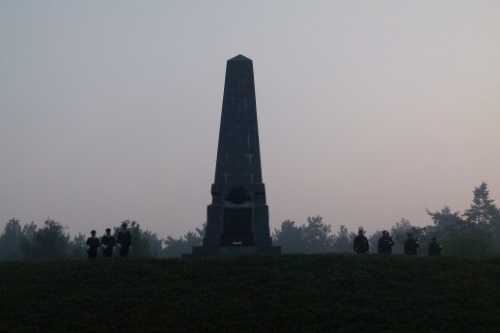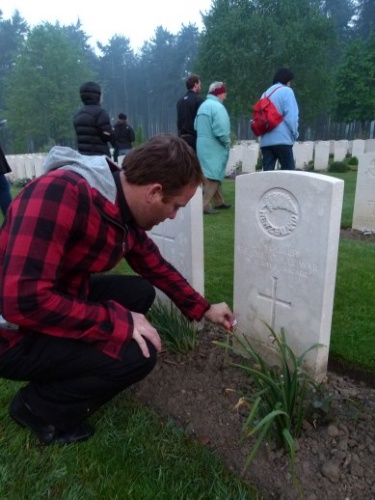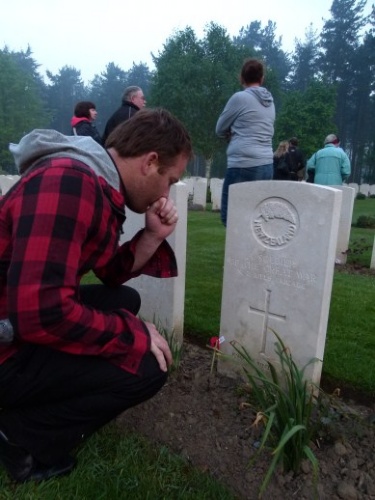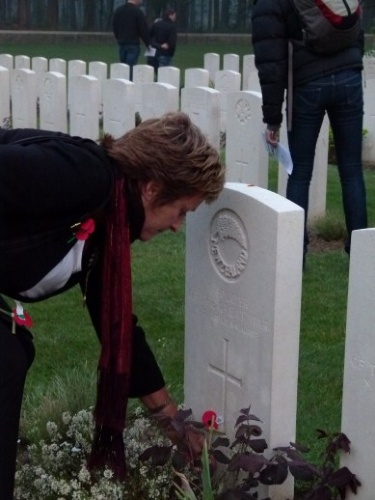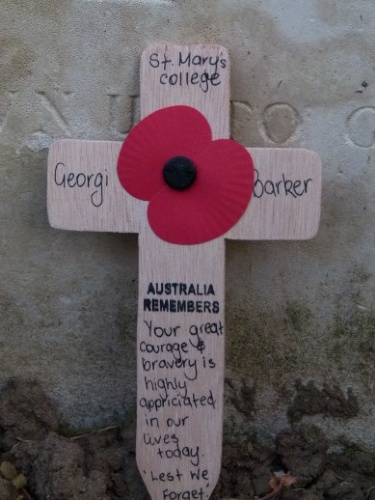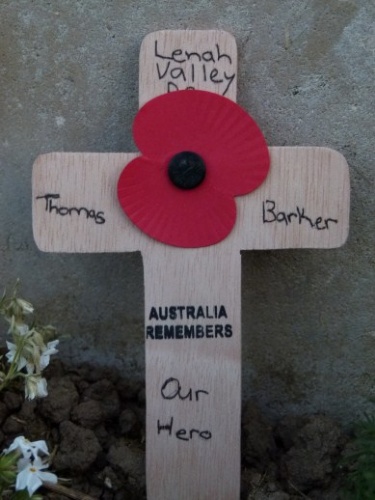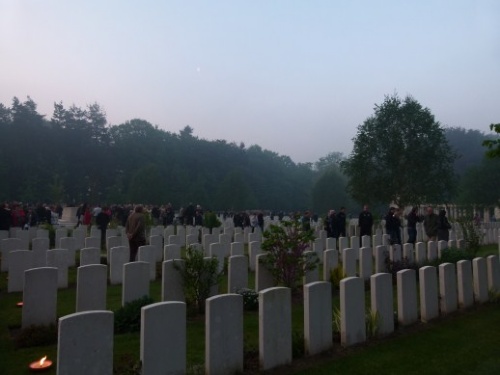 The servcie was followed by a breakfast at Zonnebeke.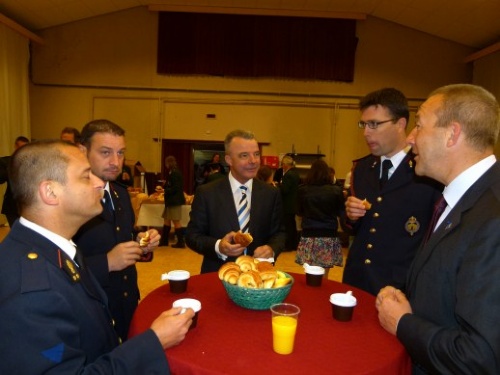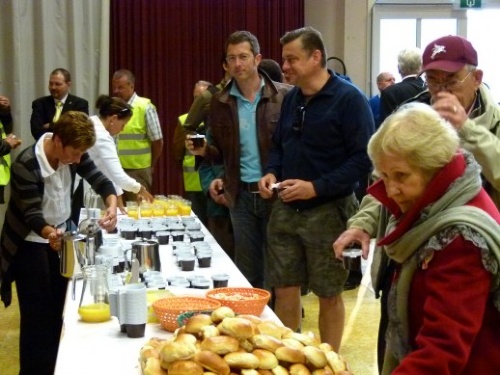 Pagina aangemaakt door Westhoek.be / WO1.be - Greatwar.be.

Klik hier als je zelf een fotopagina wenst aan te maken. Op deze pagina vind je alle info hoe je dit kunt doen.

You can always send your own page with picture(s). Click here to do so