Anzac Day - Mesen - 25/04/2011

Please find below of series of pictures at the occasion of Anzac Day at Messines on April, 25th, 2011.

Hieronder een reeks foto's naar aanleiding van Anzac Day in Mesen op 25 april 2011.

This year the ceremony started at the New Zealand Memorial Park.

Arrival of the New Zealand Ambassador, HE Peter Kennedy.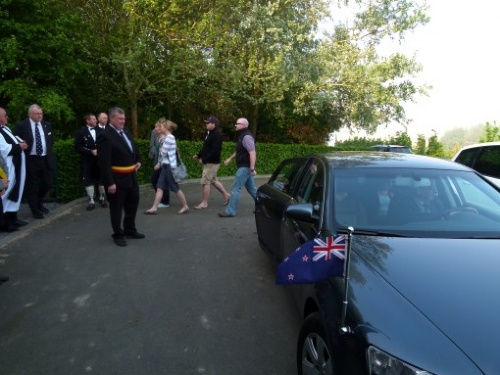 Welcomed by Sandy Evrard, burgomaster of Messines.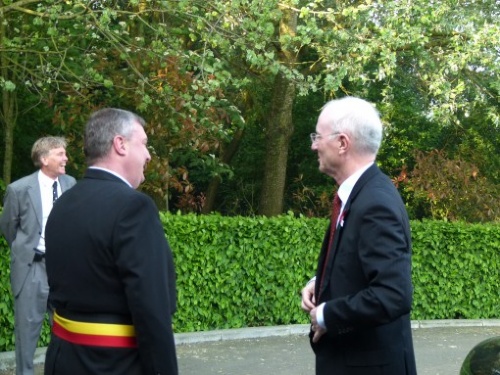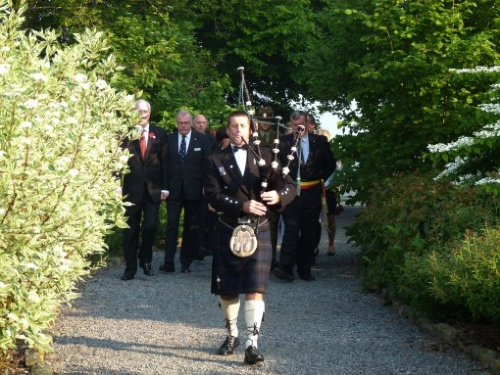 Prayers by Revd Father B. Llewellyn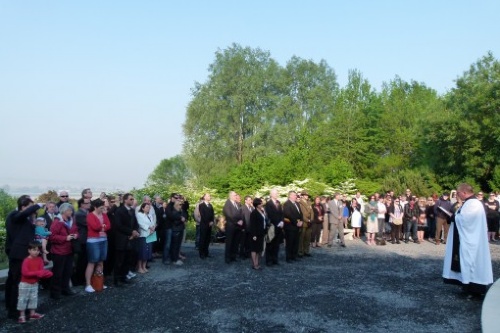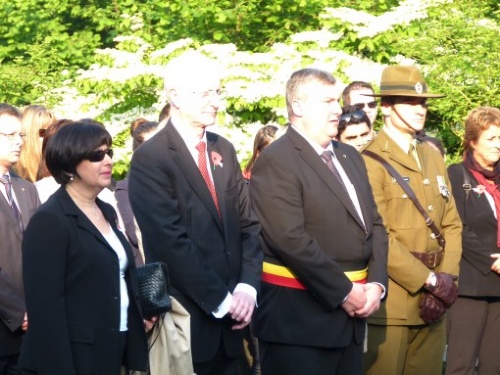 Mrs. Jo Kane, honorary citizen of Zonnebeke, Chairperson, Waimakariri-Passchendaele Trust on behalf of the people of Waimakariri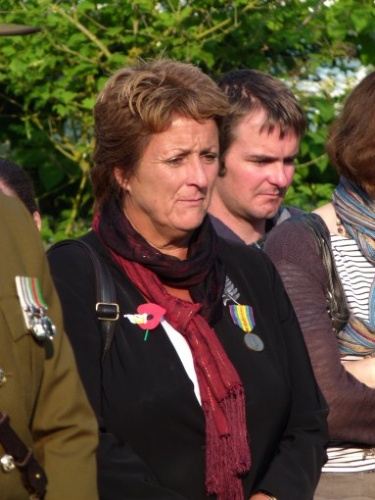 Laying of the wreaths.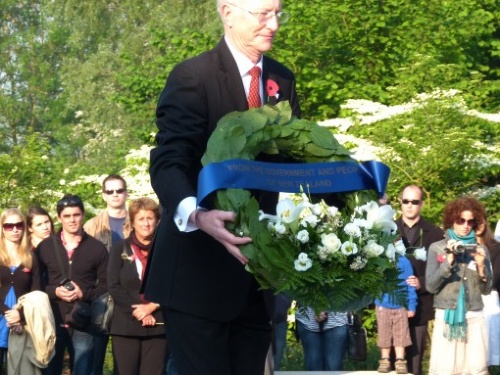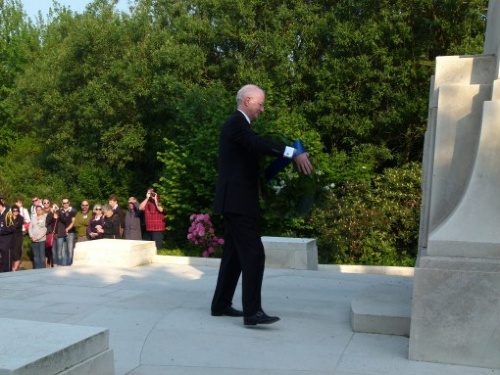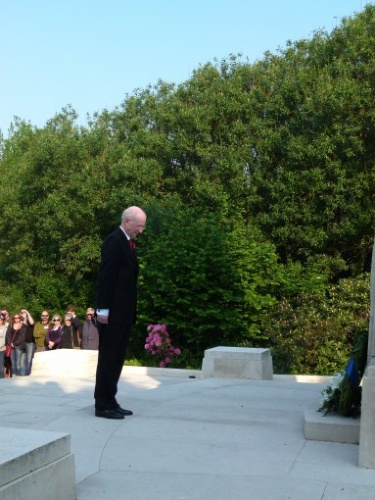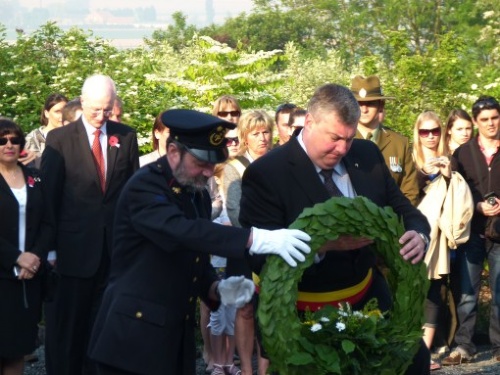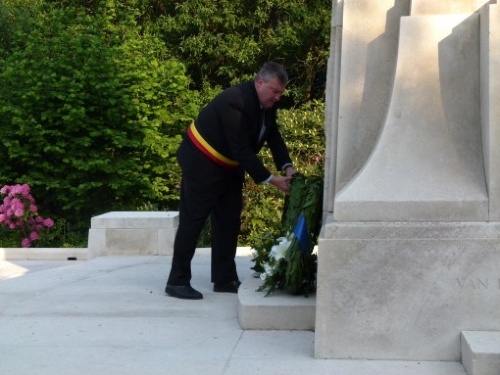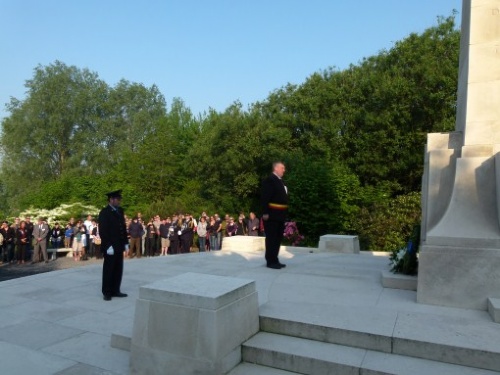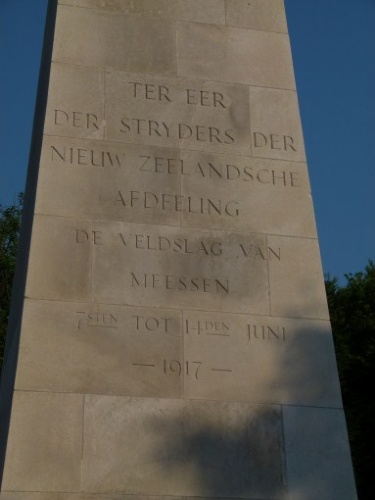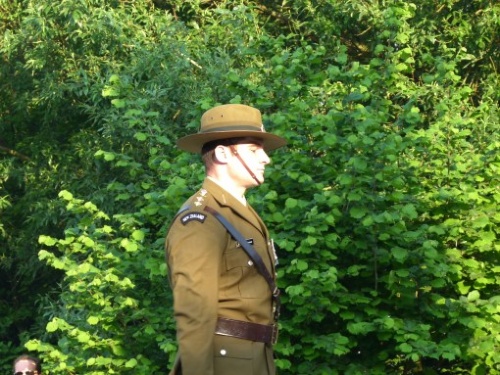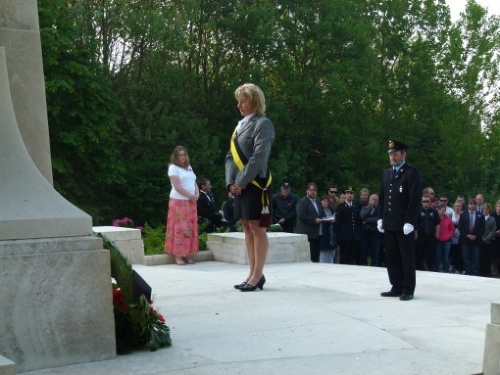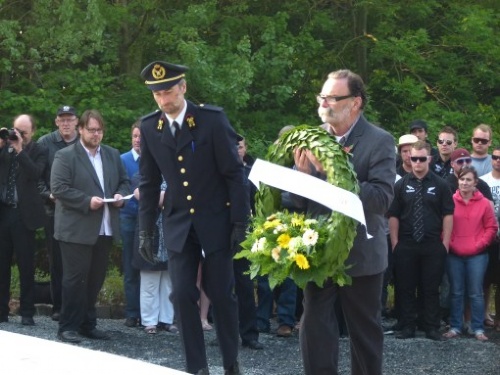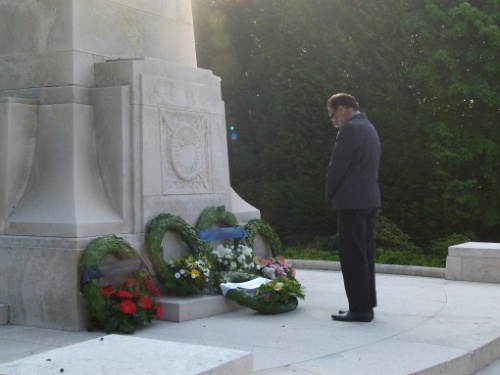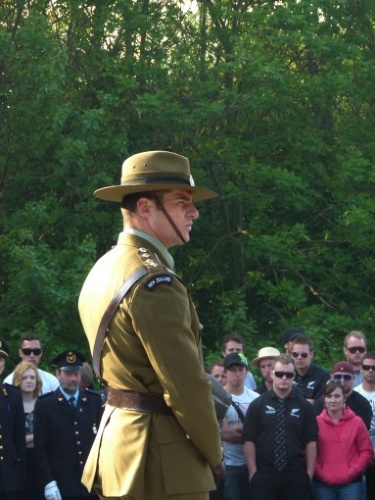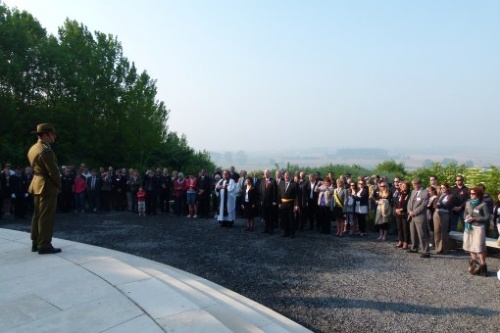 The Last Post.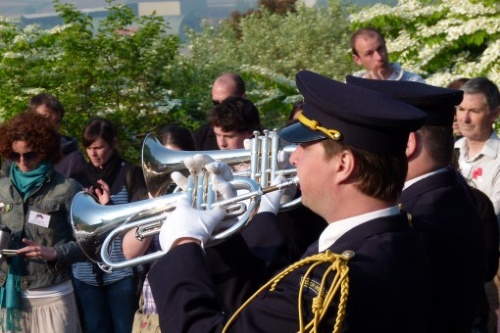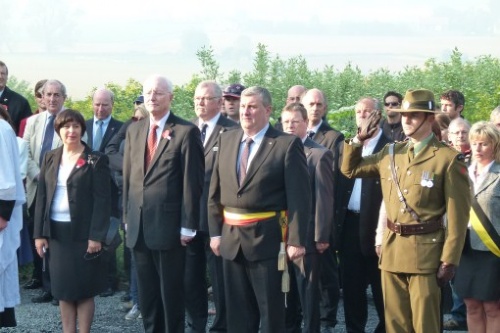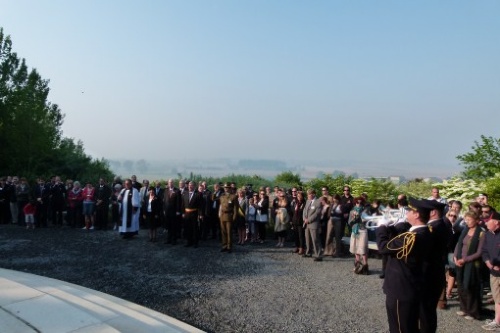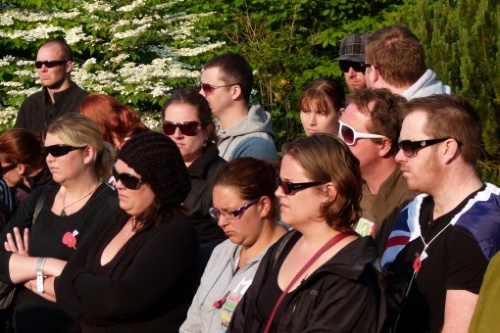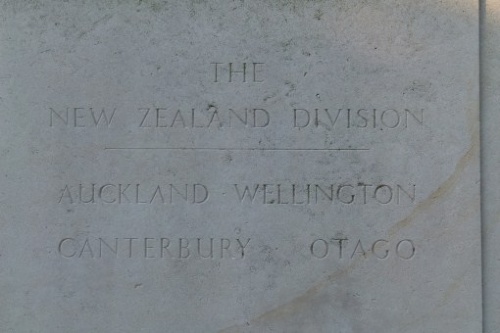 The New Zealand national anthem.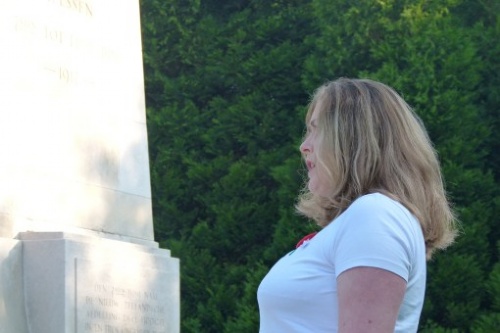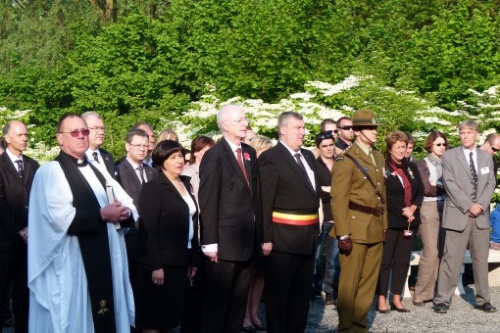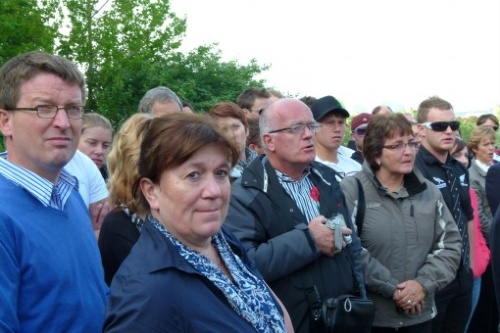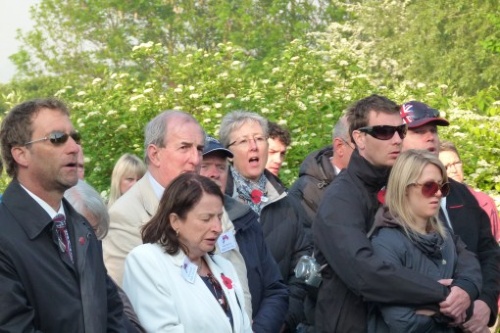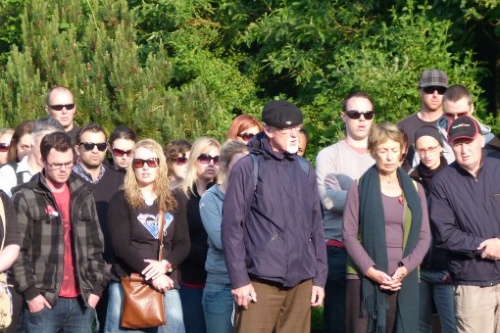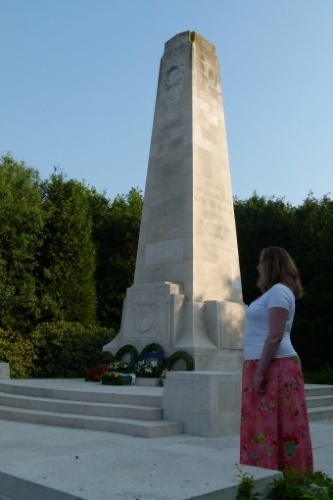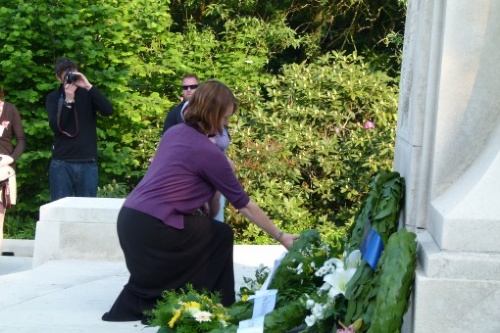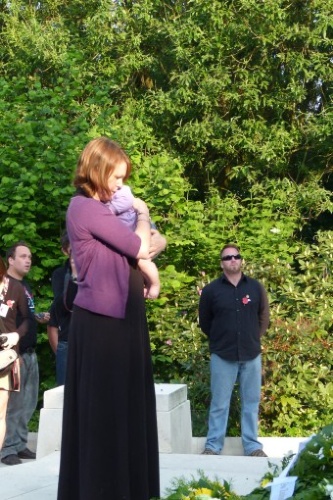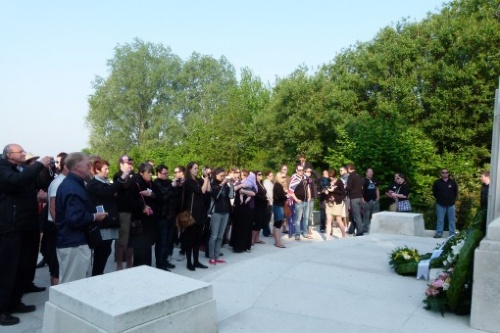 One of the German bunkers in the park.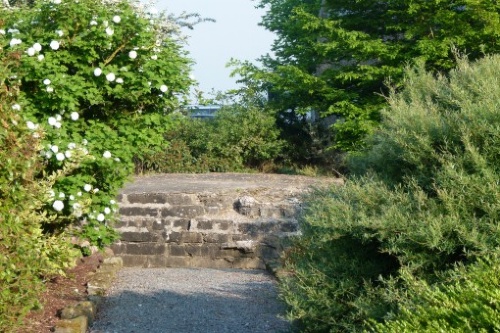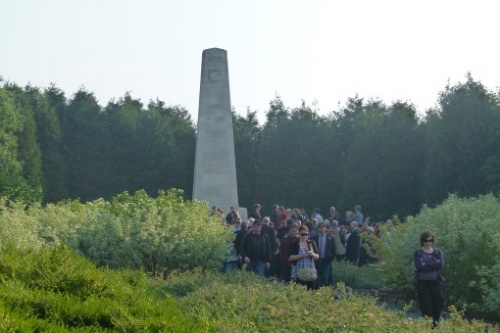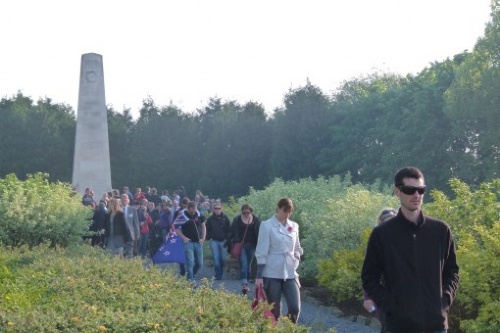 Explanation by Steven Reynaert on the battle of Messines in June 1917.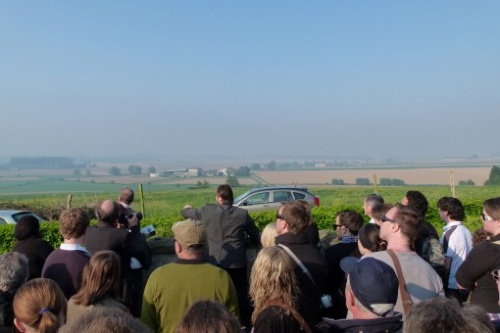 On the way to the market square, the monument voor Lance Corporal Samuel Frickleton VC.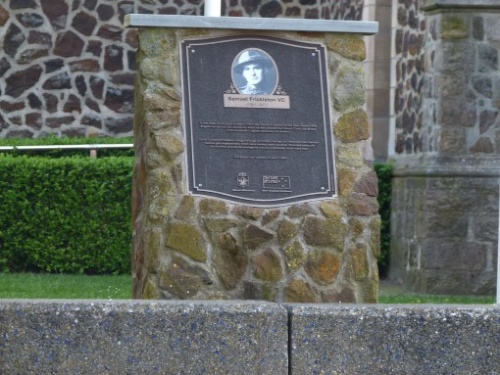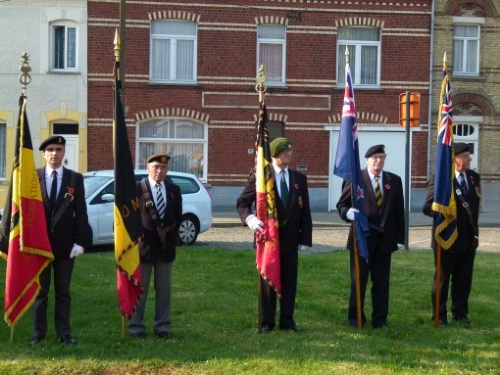 Short ceremony at the communal monument for the military victims of Messines during the Great War.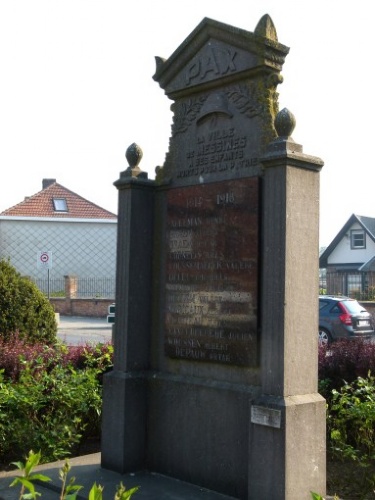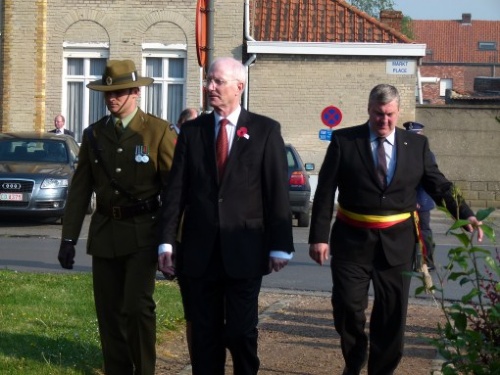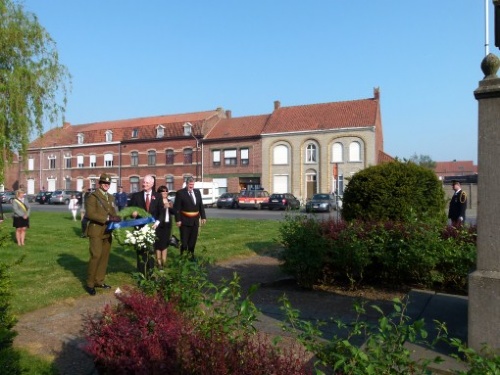 Wreath layin by the Ambassador and military attaché.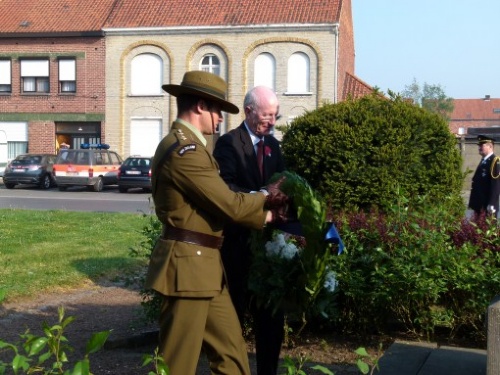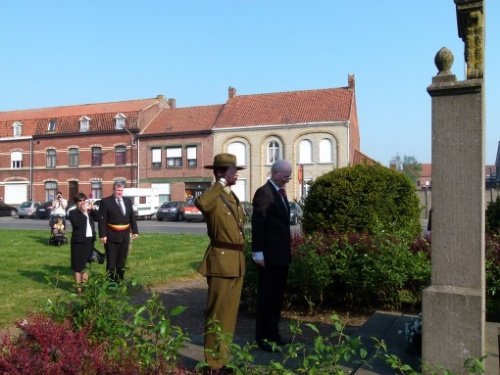 Mrs. Peter Kennedy taking pictures.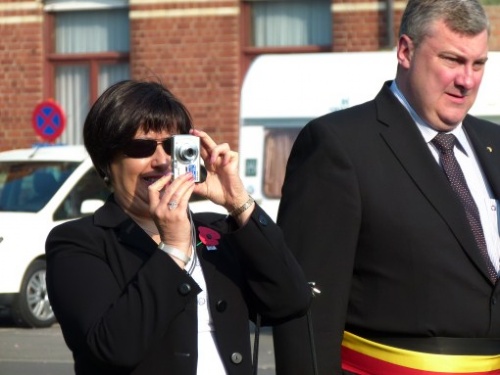 The Last Post.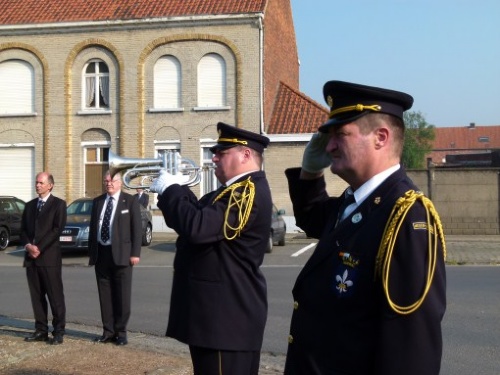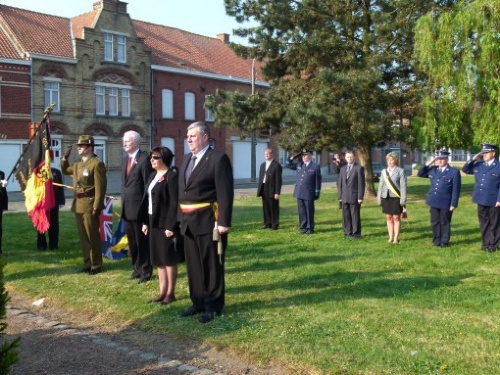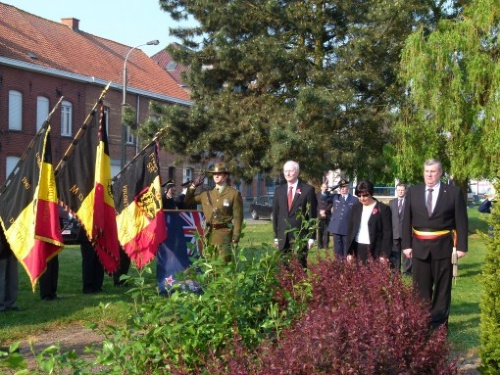 The reception took place at Messines Peace Village.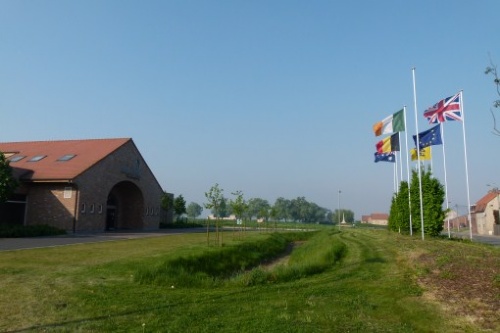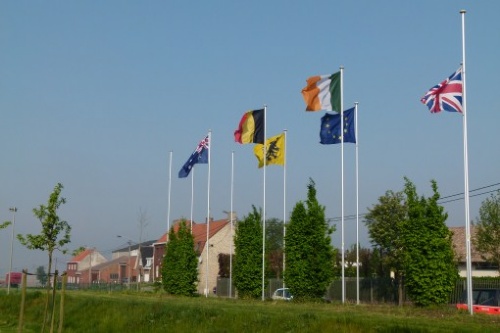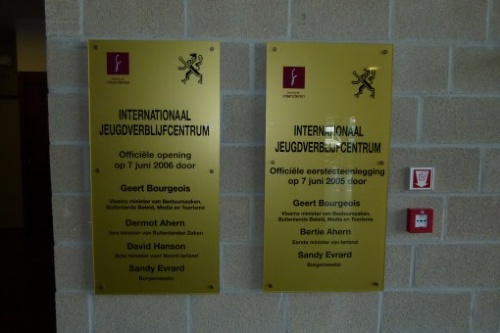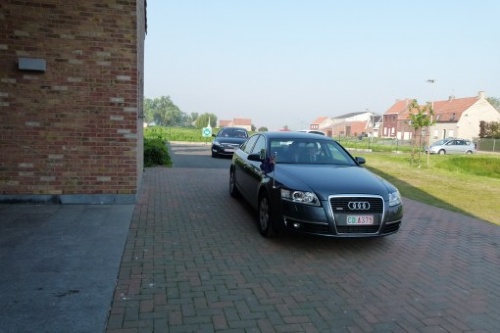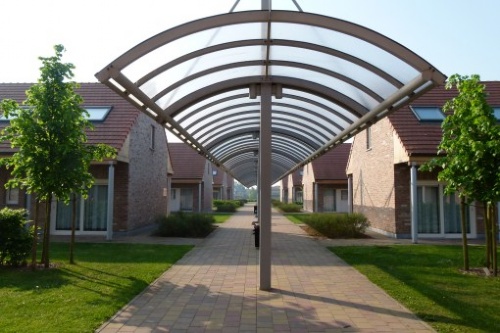 Coffee and sandwiches for the guests.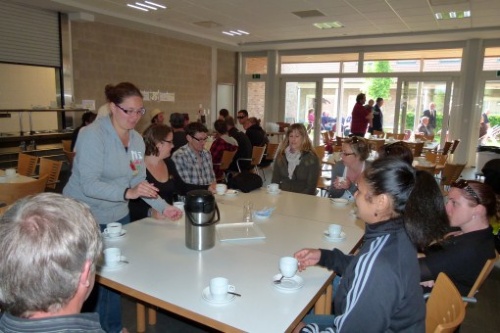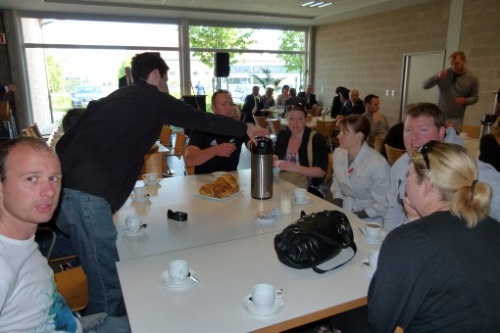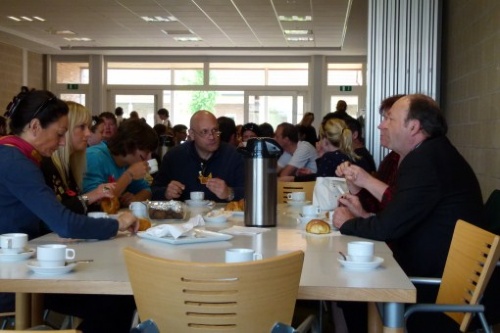 Speech by burgomaster Sandy Evrard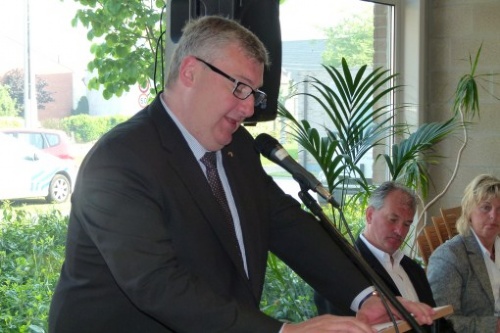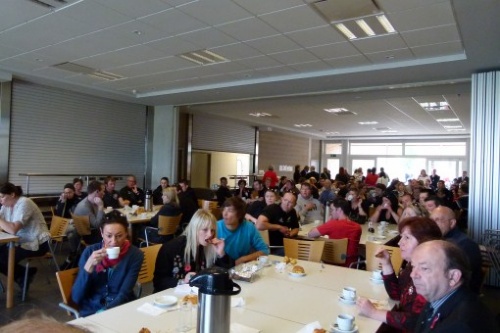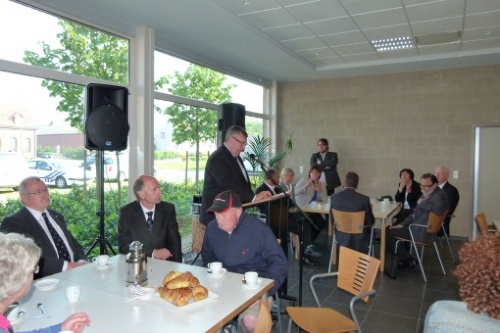 who presented a gift to the Ambassador for whom it was his last Anzac Day as Ambassador.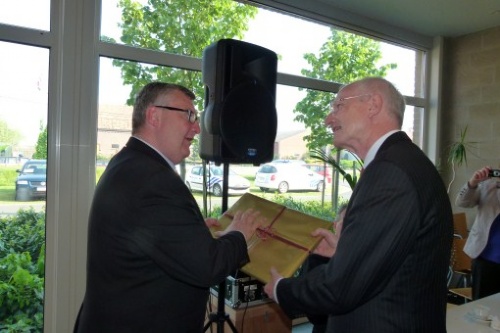 Address by the Ambassador.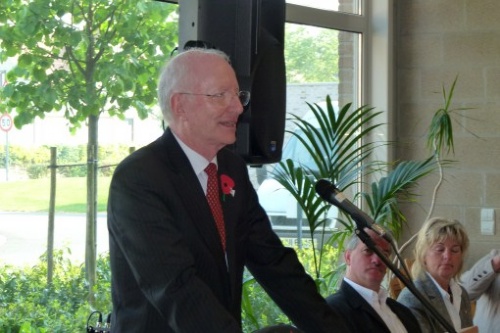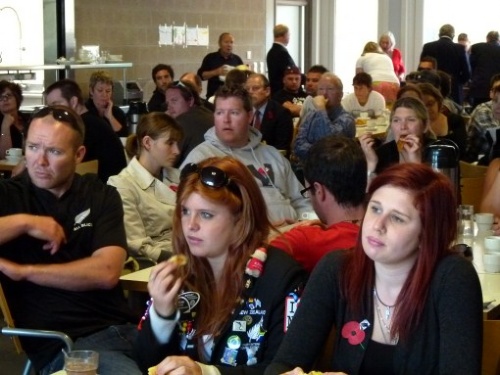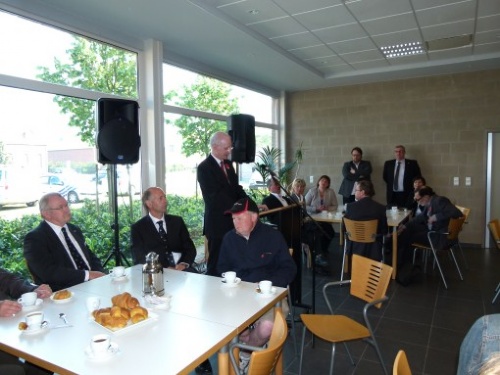 Present for the burgomaster.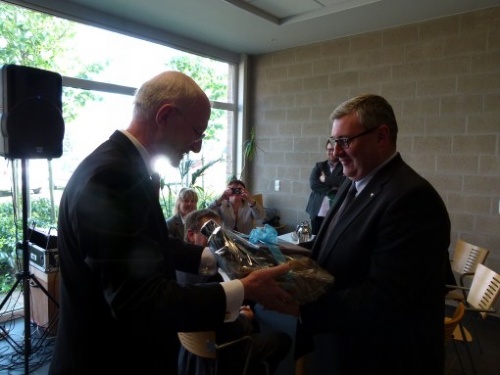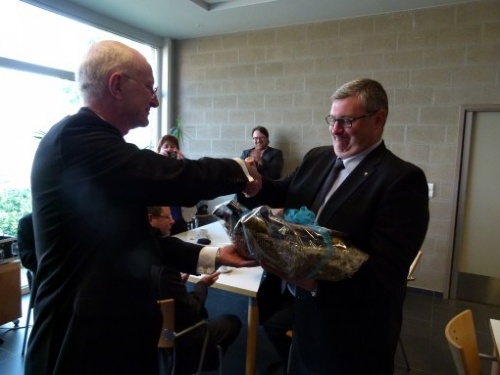 Patrick Florisoone, reading the message from the mayor of Featherston in New Zealand with whom Messines is twinned.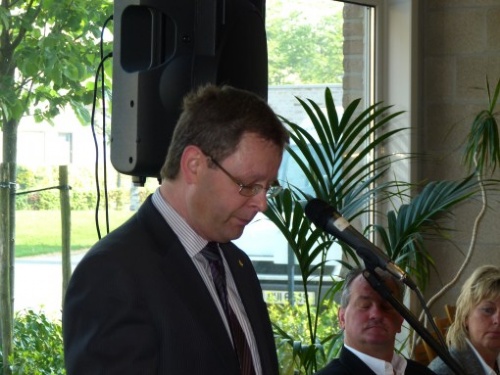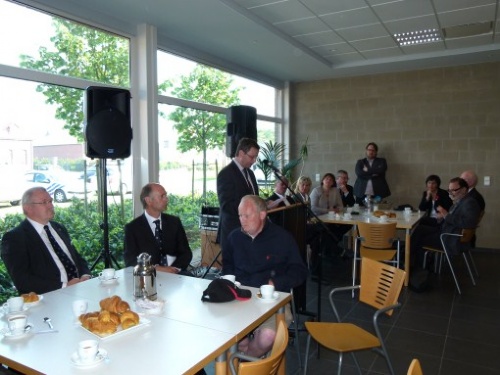 Picture in the afternoon with the good direction of the sun.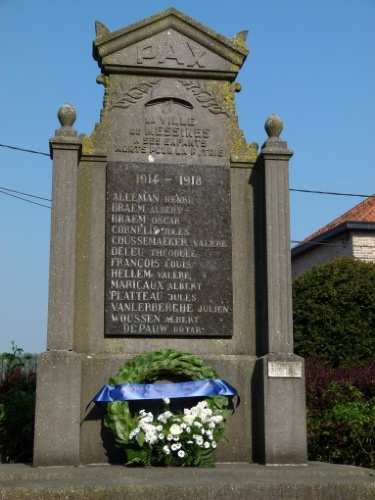 Pagina aangemaakt door Westhoek.be / WO1.be - Greatwar.be.

Klik hier als je zelf een fotopagina wenst aan te maken. Op deze pagina vind je alle info hoe je dit kunt doen.

You can always send your own page with picture(s). Click here to do so