Anzac Day - Ieper - 25/04/2011

Please find below some pictures of Anzac Day at Ieper on April 25th, 2011.

Hieronder een aantal foto's van Anzac Day in Ieper op 25 april 2011.

De Koninklijke Harmonie Ypriana zorgde voor de muzikale omlijsting.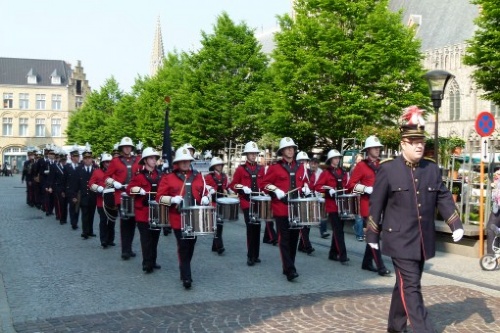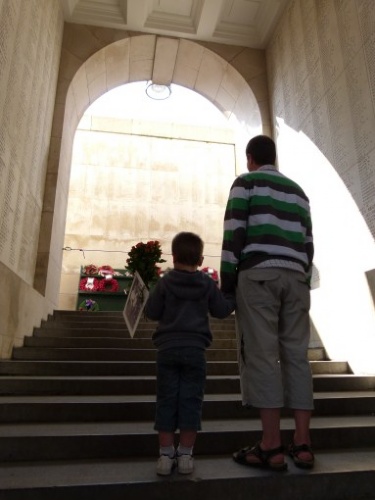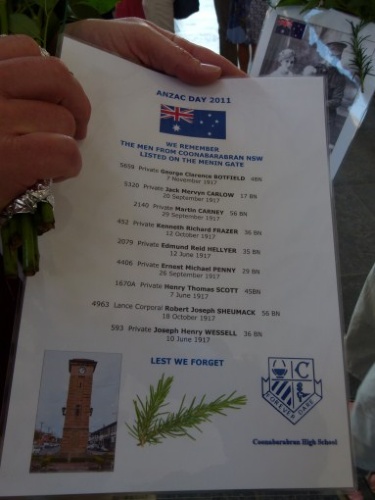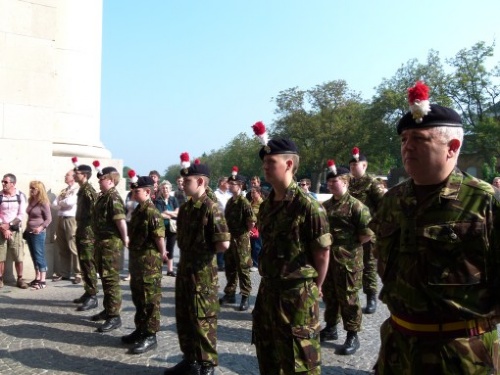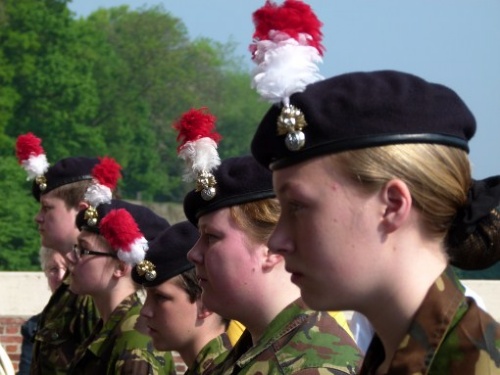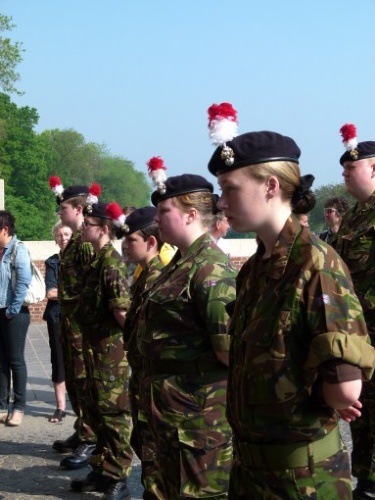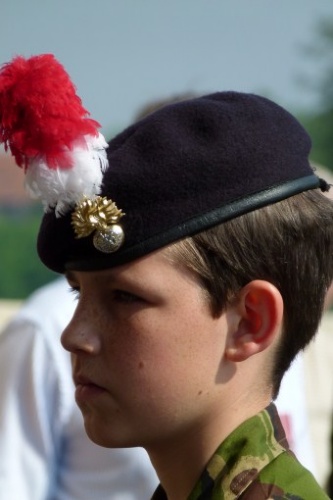 Some of the wreaths.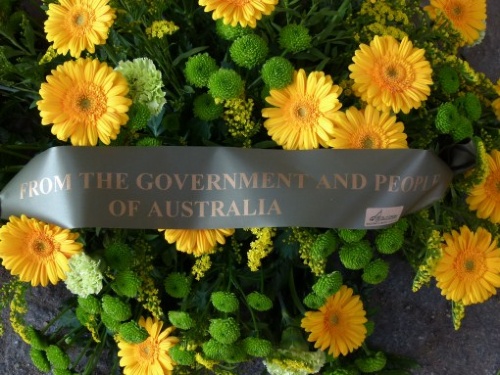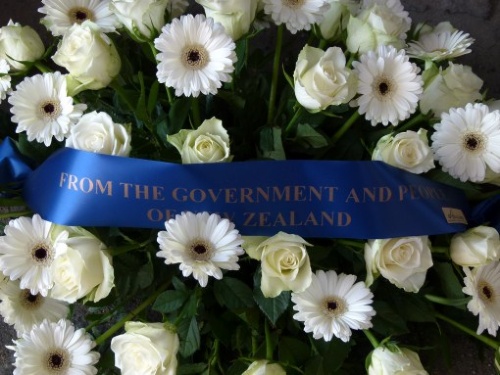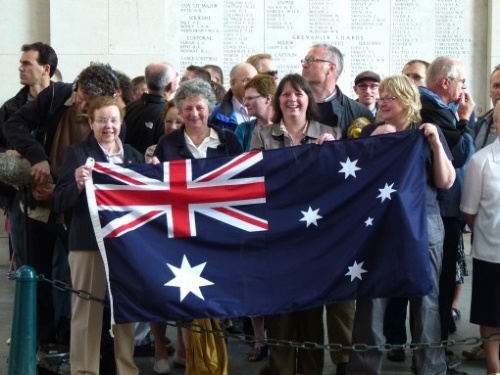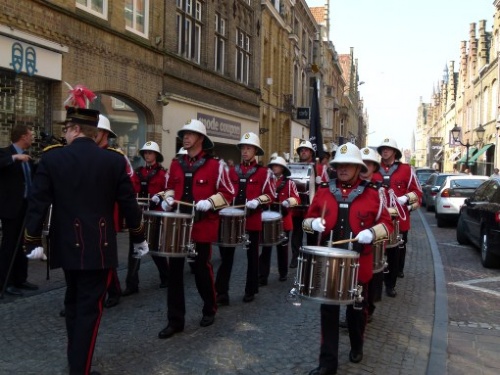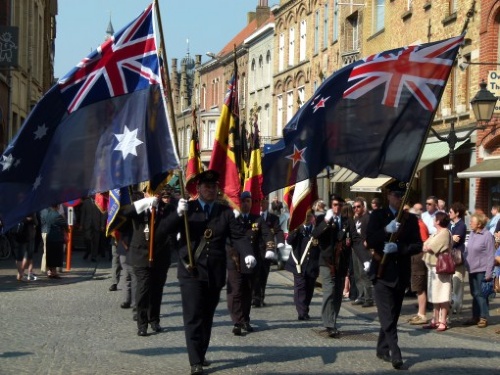 The buglers of the Last Post Association.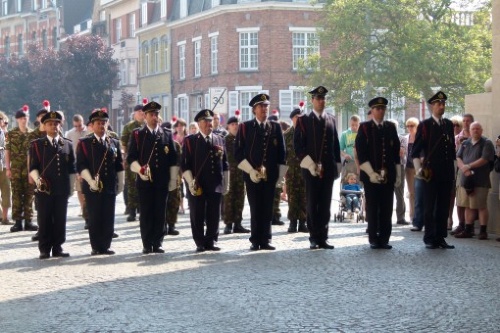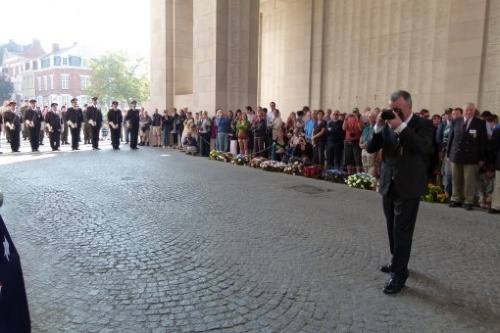 Address by Benoit Mottrie, chairman of the Last Post Association.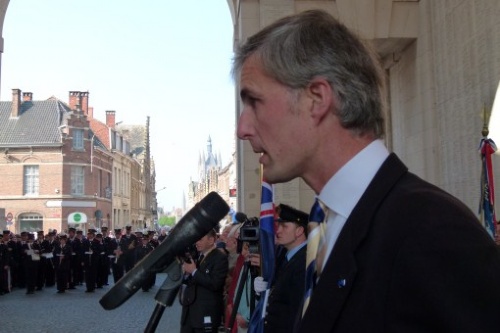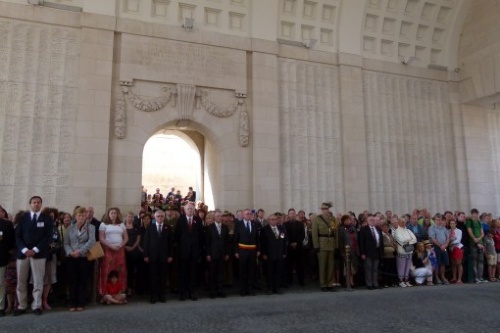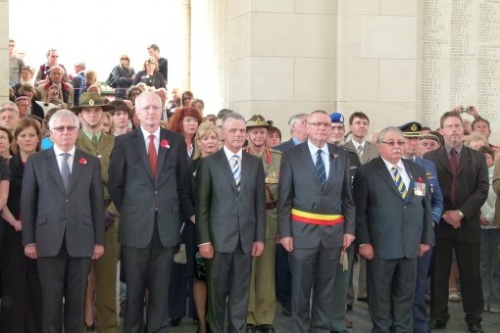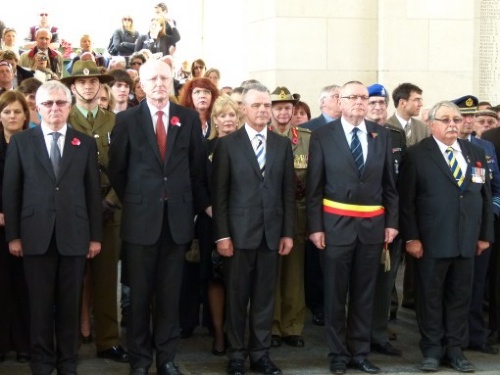 Prayers.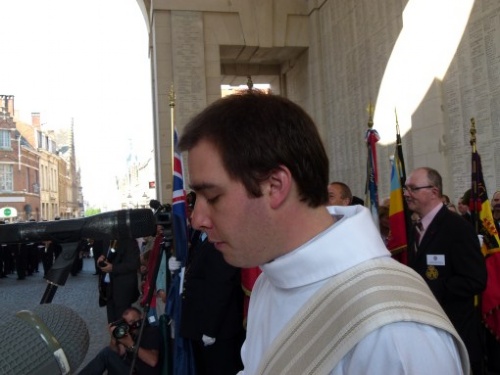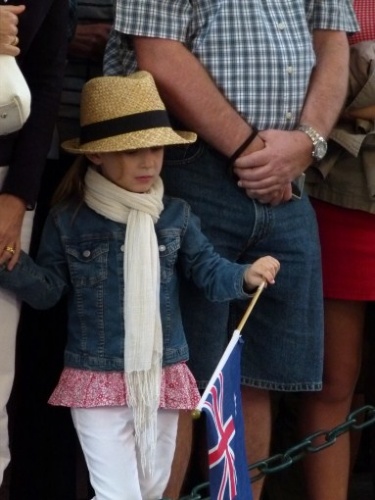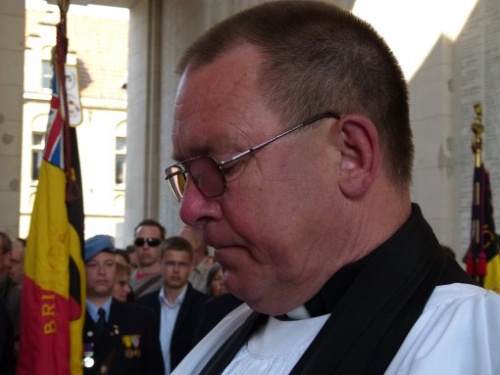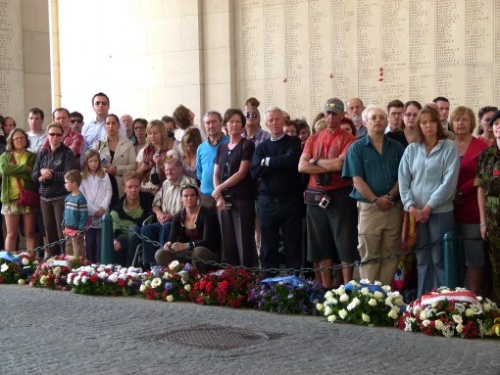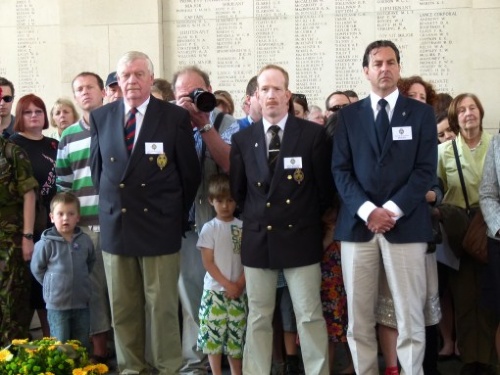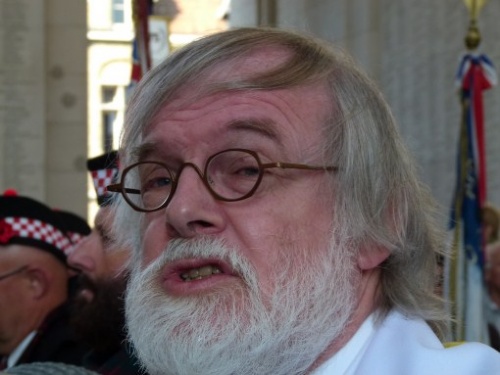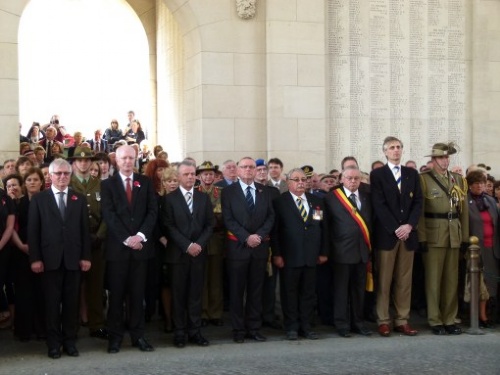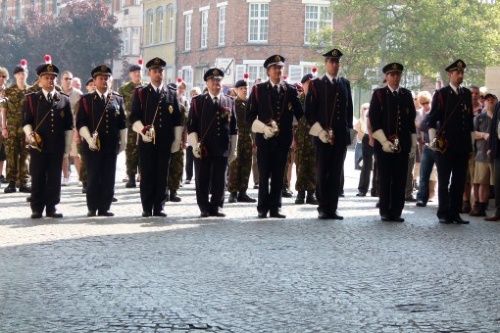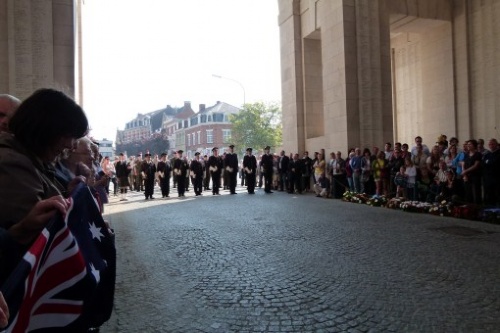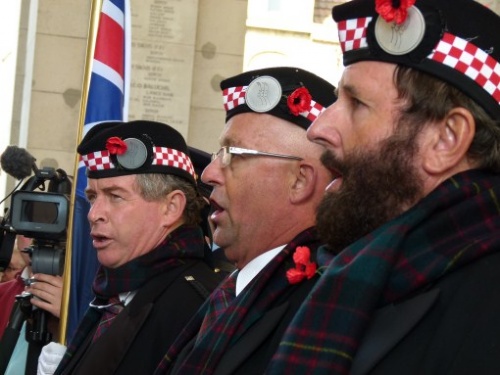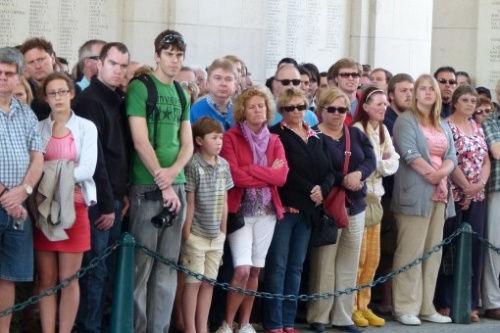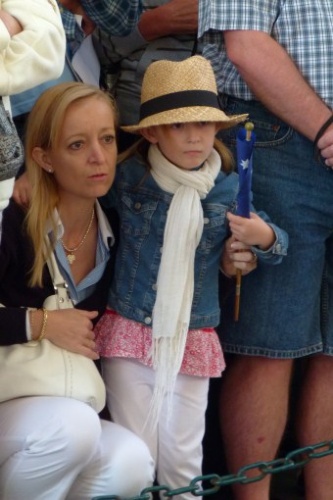 The Last Post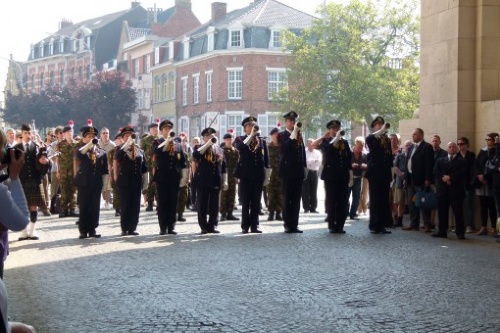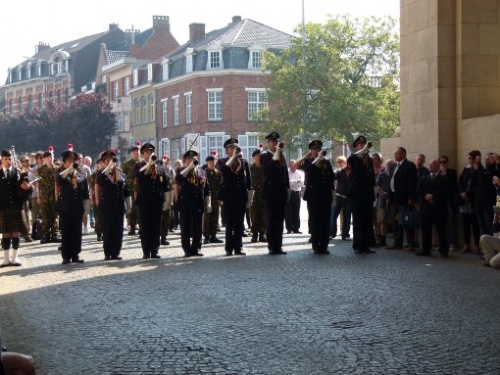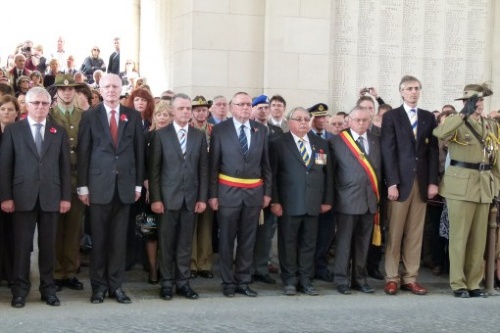 HE Peter Kennedy, Ambassador of New Zealand (left) and HE Dr. Brendan Nelson of Australia.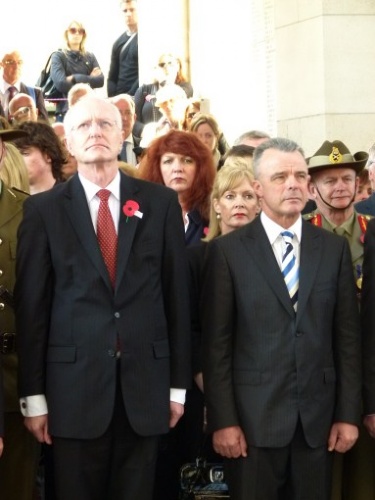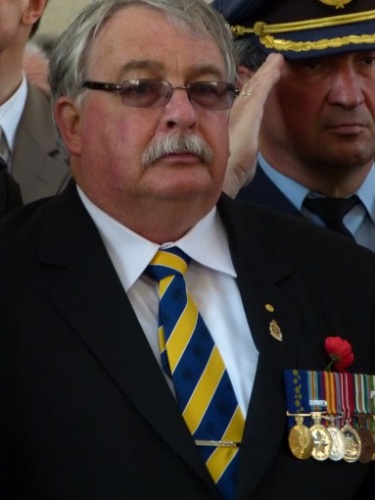 The Exhortation.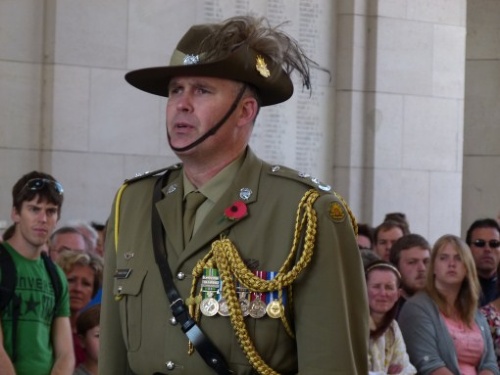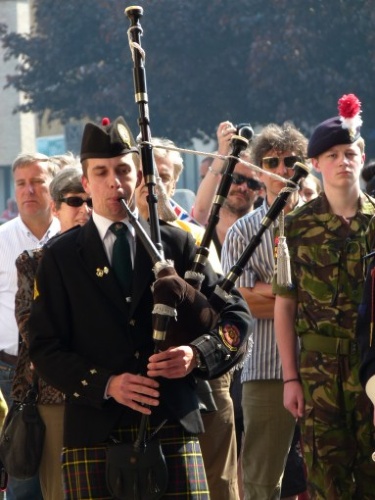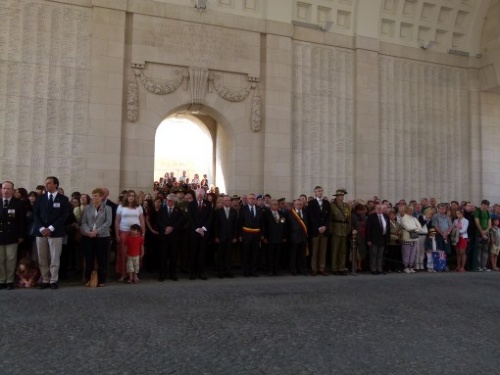 Wreathlaying.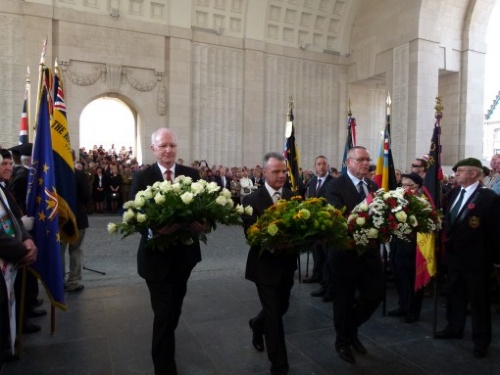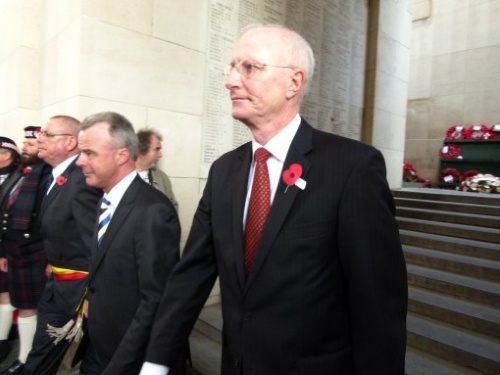 The New Zealand Minister of Trade and International Climate Change Negotiations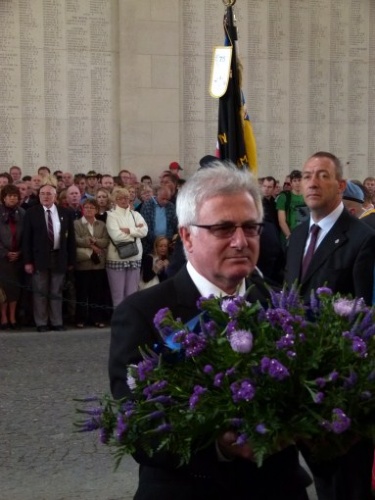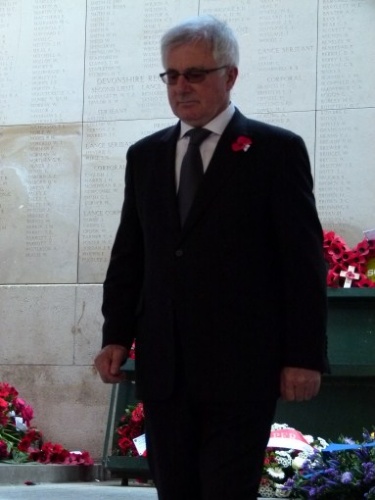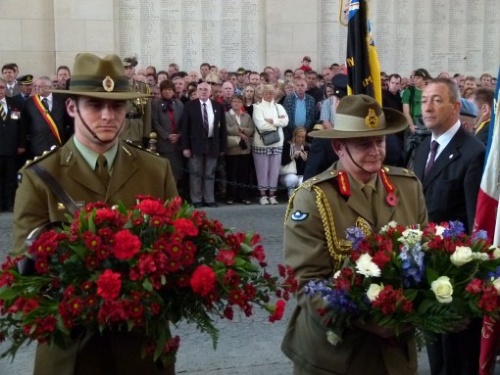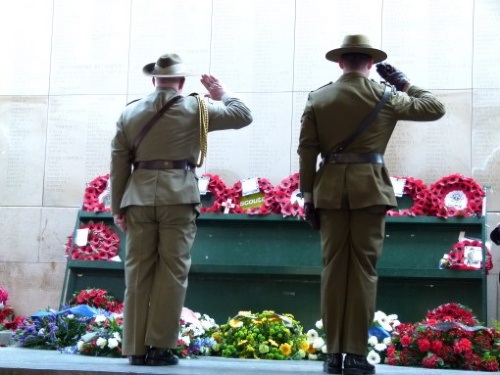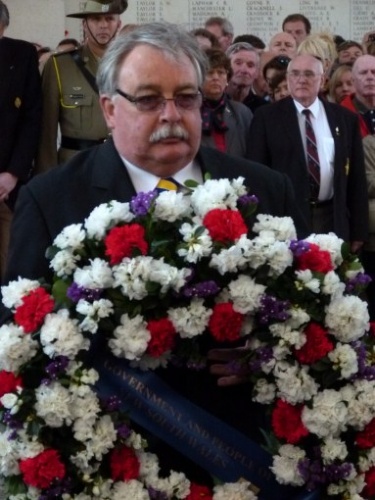 Exchange students from Australia and New Zealand.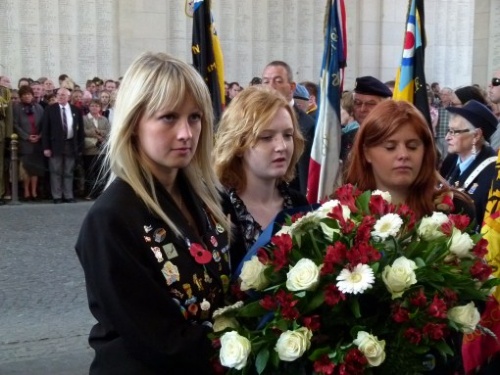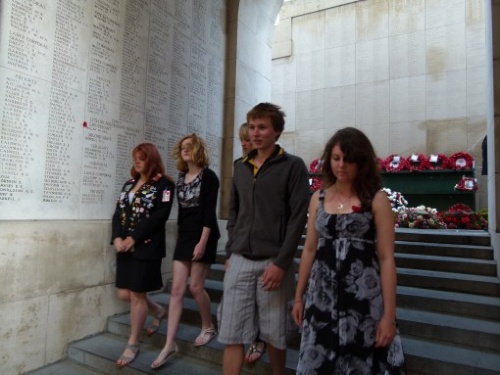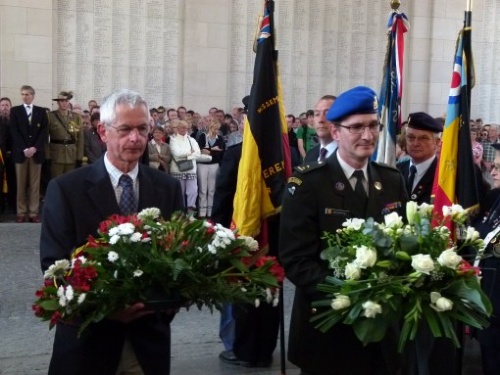 And members of the public.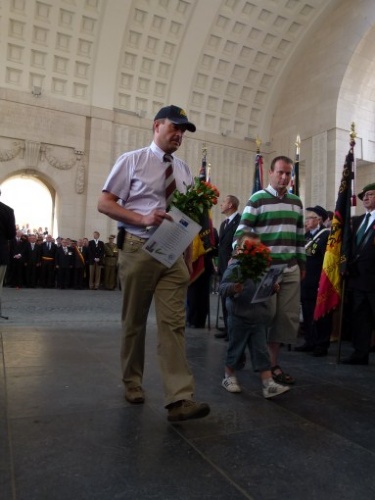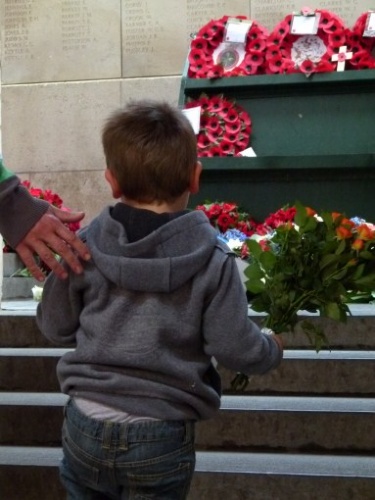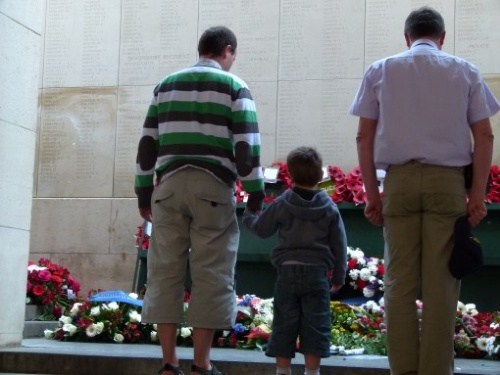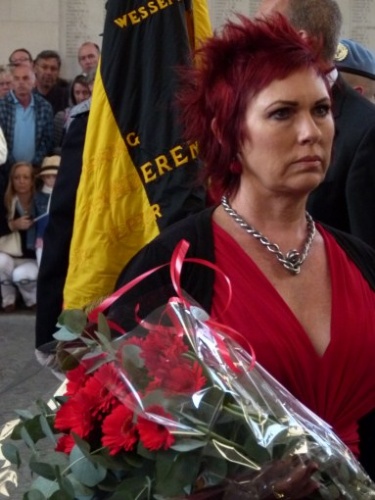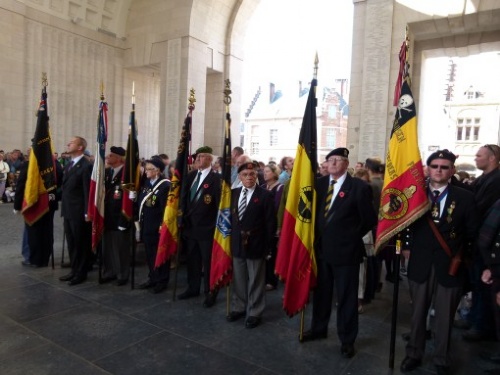 The Reveille.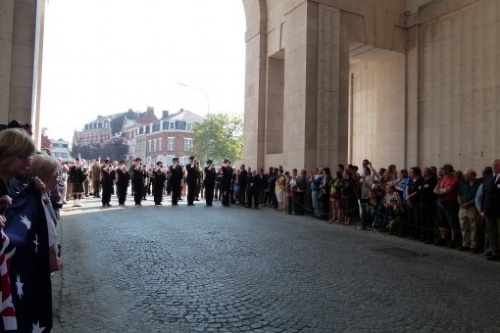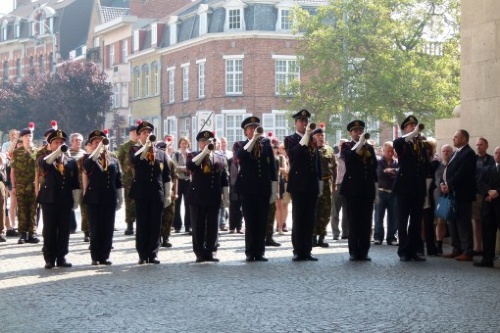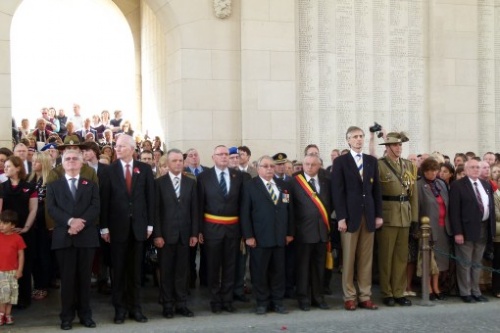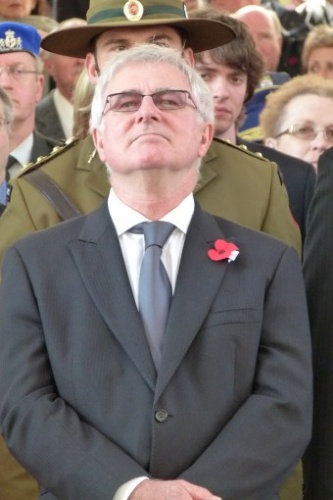 At the end the tenors form Australia sang the national anthems of Australia and Belgium.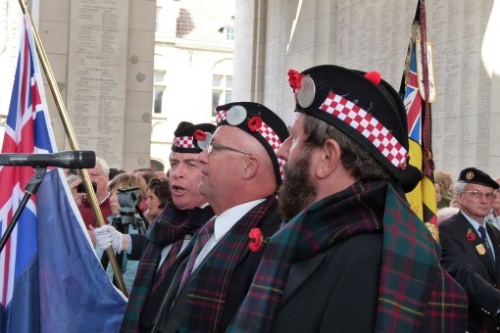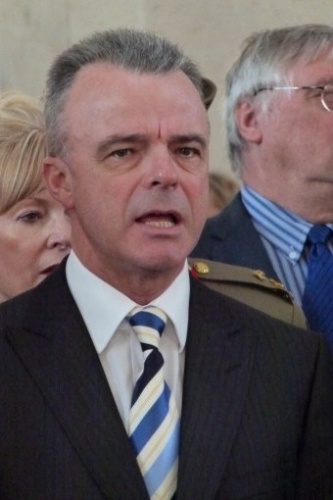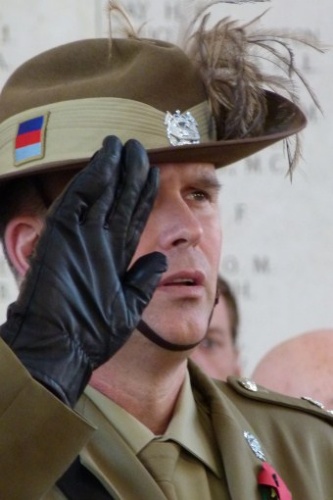 The national anthem of New Zealand.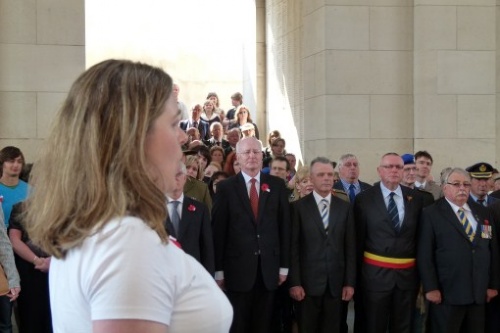 Greeting the buglers.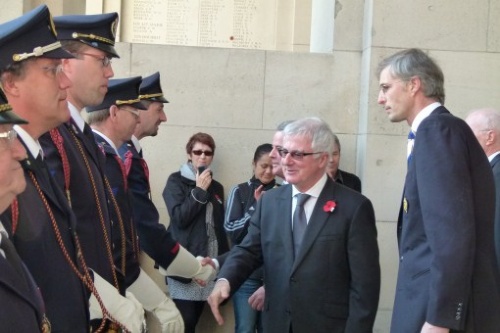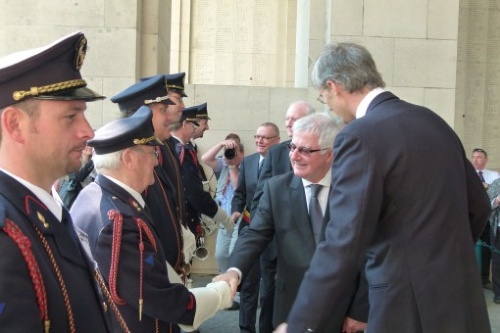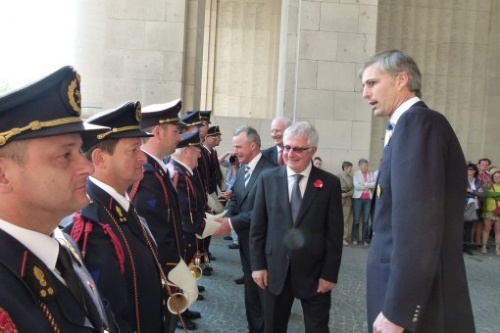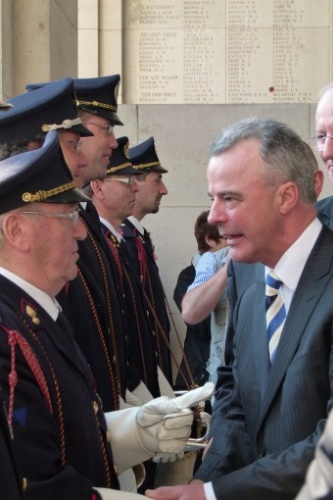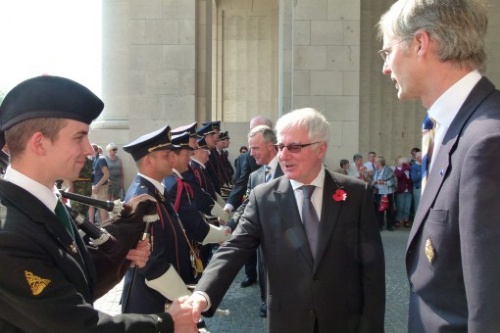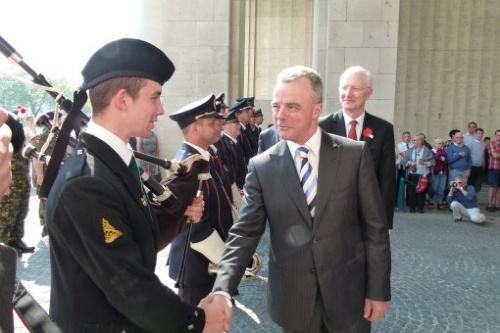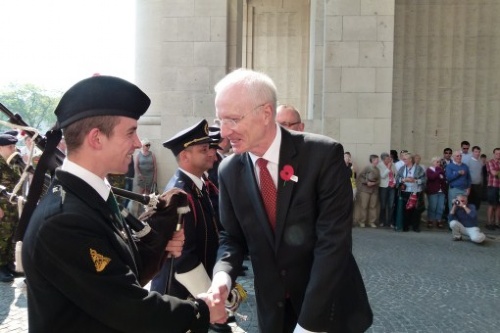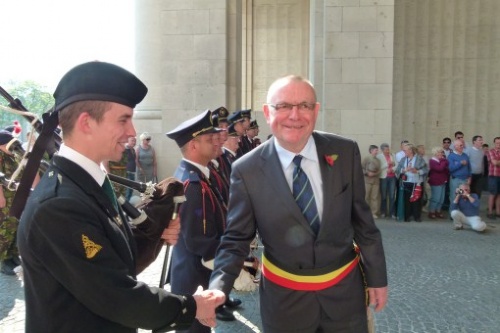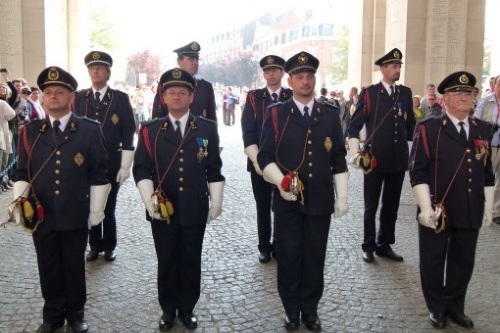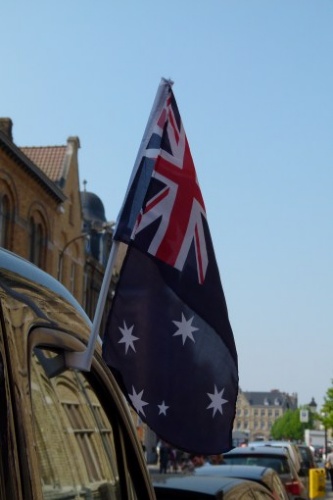 Marching back towards the market square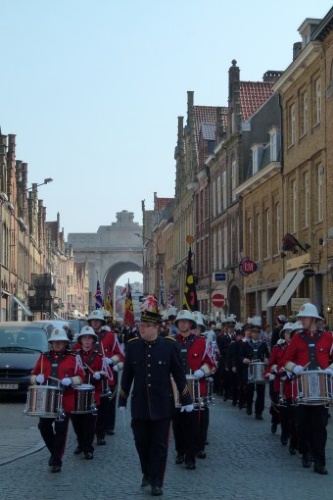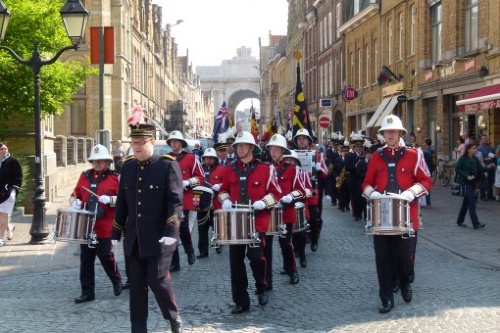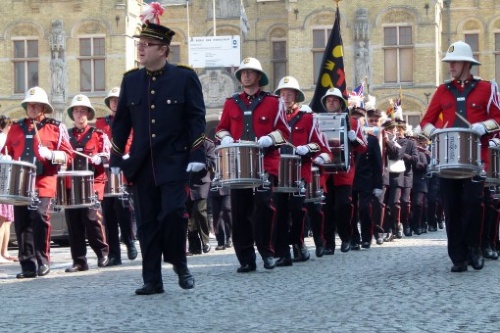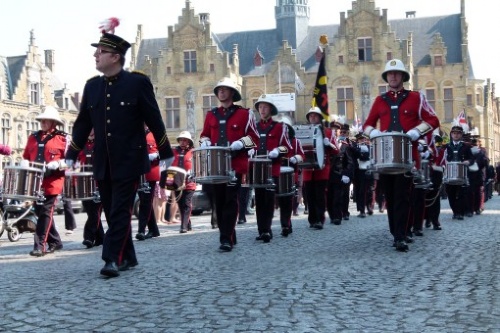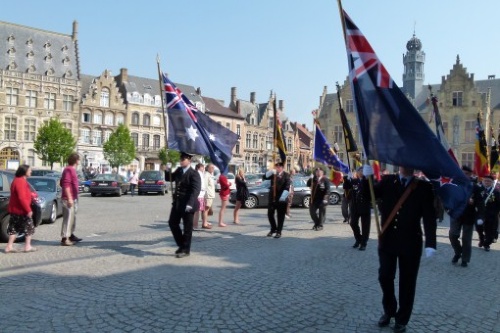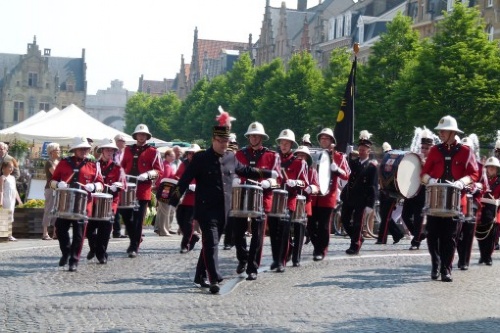 towards the Belgian monument.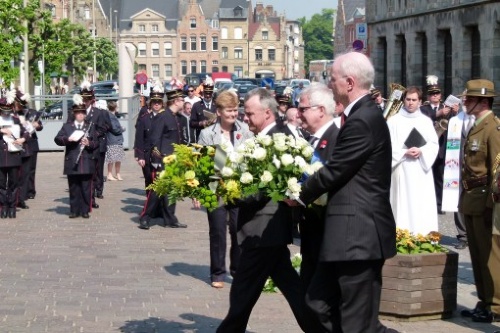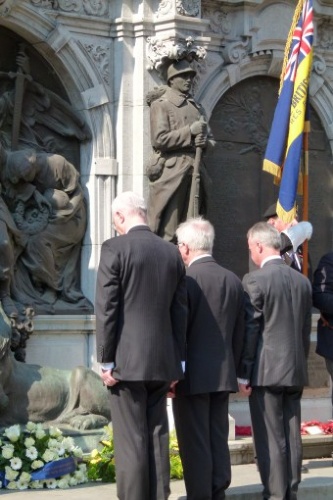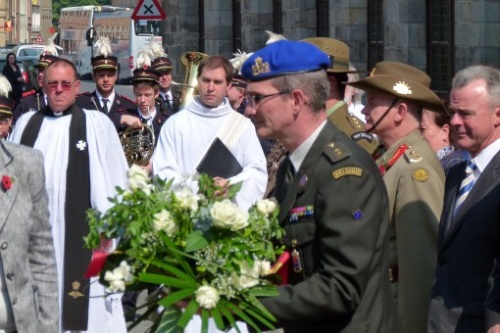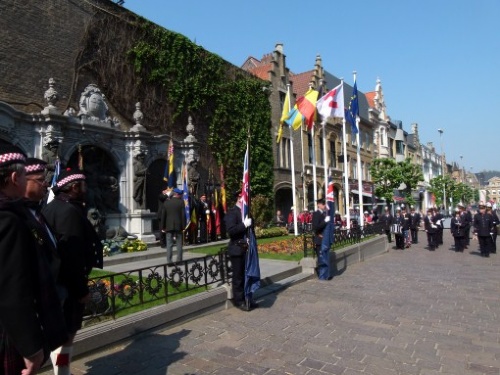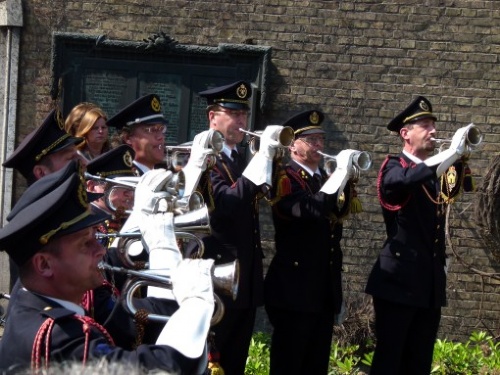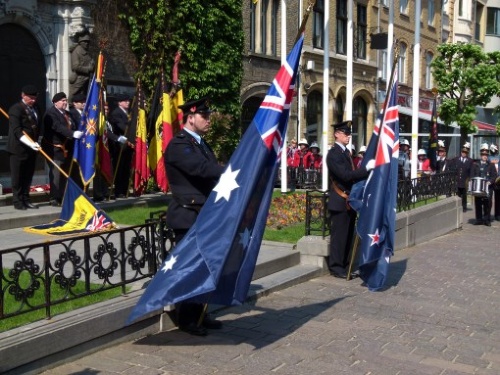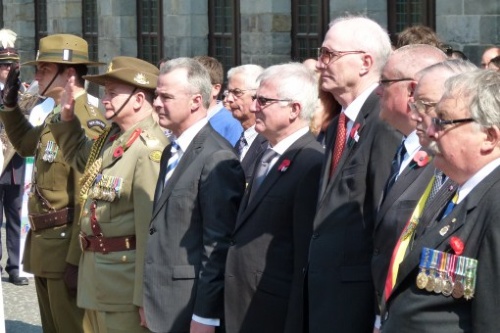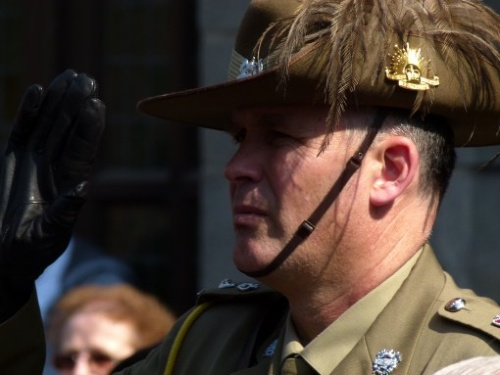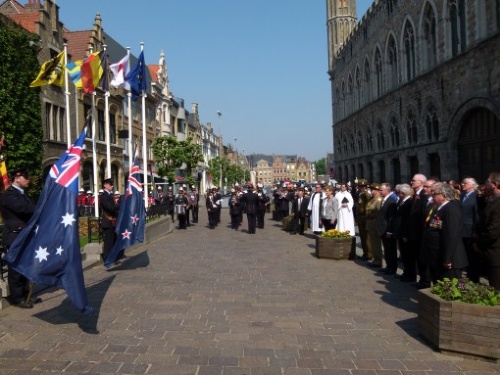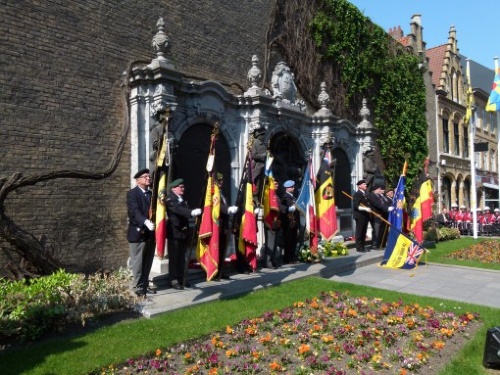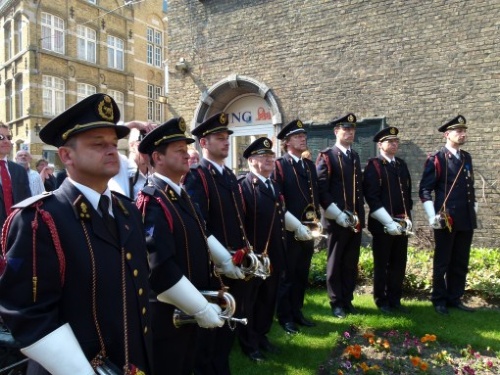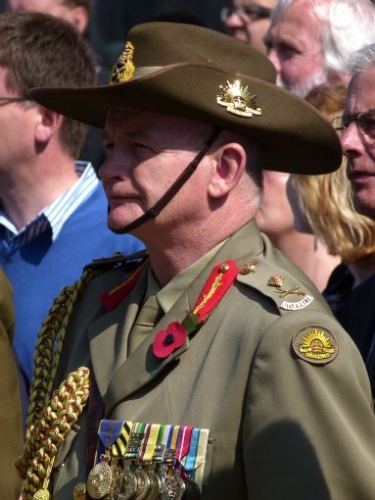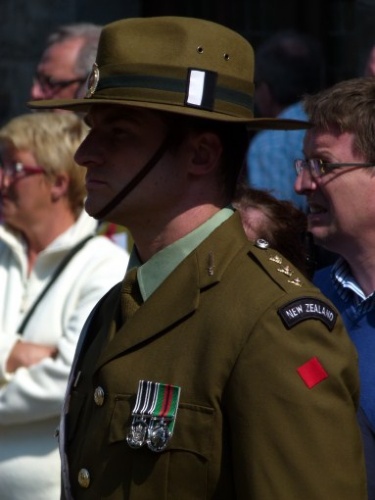 Mr. Delboo, a veteran of Ypres of the Second World War.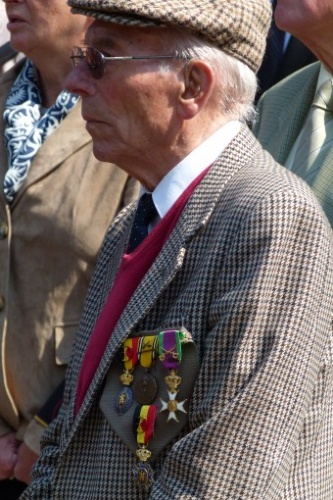 And then it was time for some speeches and the reception.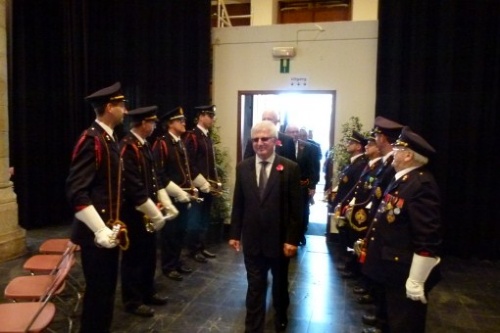 Speech by Luc Dehaene, mayor of Ieper.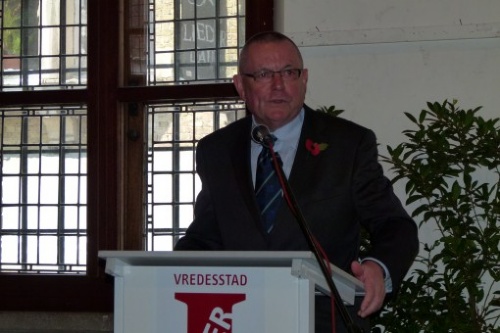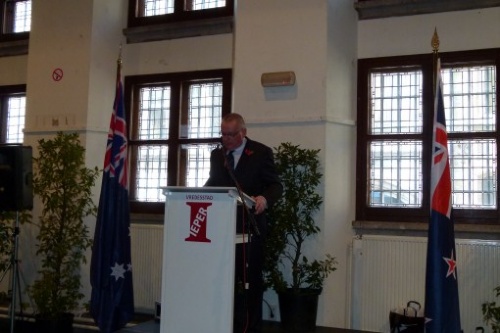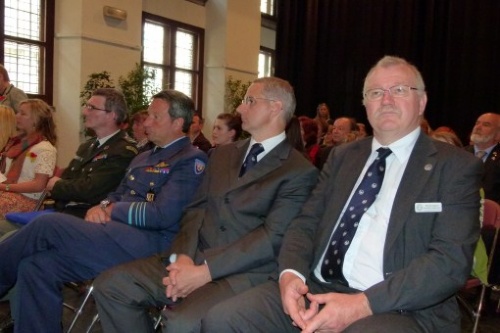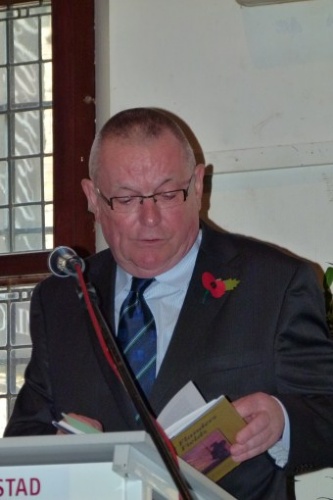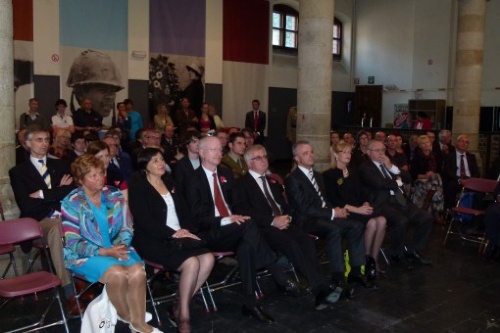 Address by the Australian Ambassador.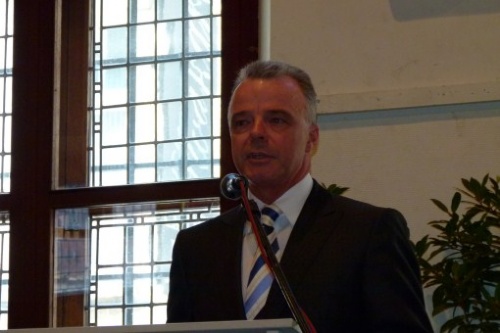 Exchange of gifts.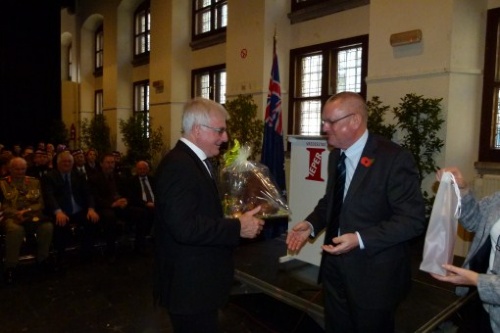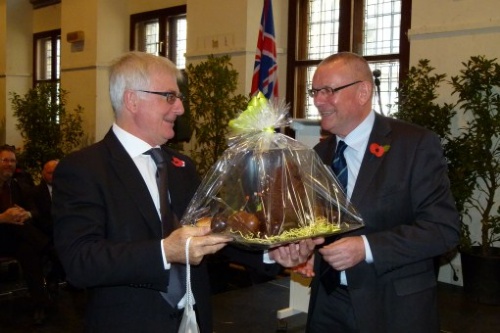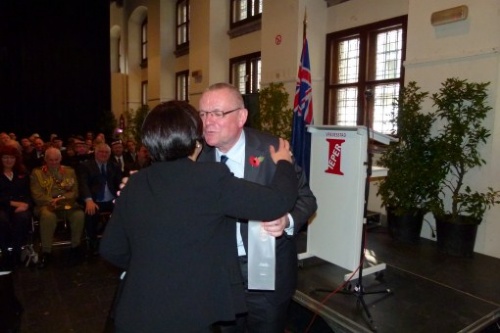 Message form the exchange students form Australia and New Zealand.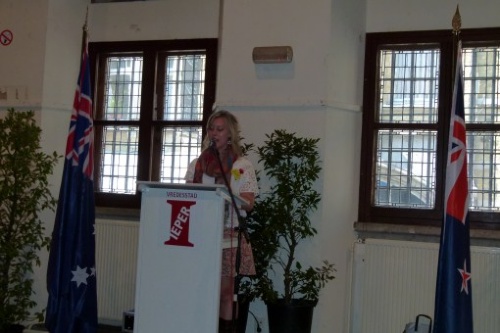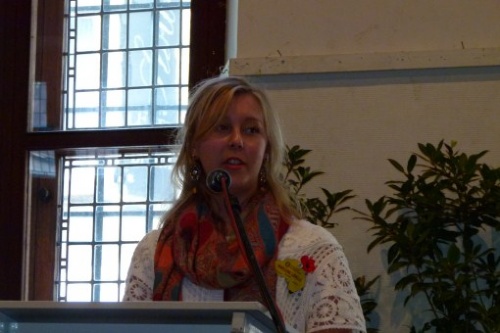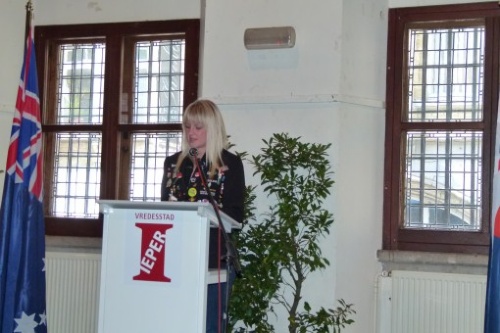 Luc Dehaene with the gift from the Australian Ambassador.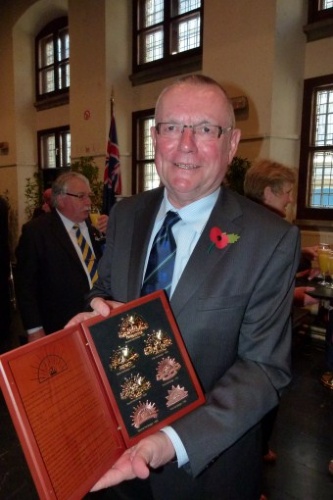 Pagina aangemaakt door Westhoek.be / WO1.be - Greatwar.be.

Klik hier als je zelf een fotopagina wenst aan te maken. Op deze pagina vind je alle info hoe je dit kunt doen.

You can always send your own page with picture(s). Click here to do so